New artwork at the Hamilton Princess featuring well known Bermudians being unveiled, Jade Stewart scoring twice for Holland College, Bermudian researcher Dr. Katie Davis getting set to speak at Facebook's Youth Well-being Summit, and Bermuda being named as the host of the Triathlon Grand Final in 2021 were all some of the positive news stories from the past week.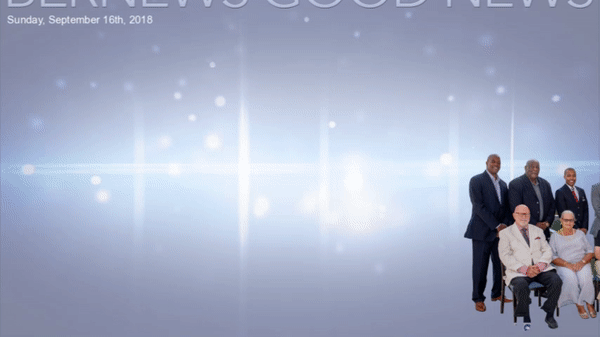 In additional good news, Lisa Blackburn won the Trilogy Bonus Age Group title, Lucinda Spurling's film was nominated for five awards at the Southampton Film Festival, Hamilton Parish Council awarded scholarships to Maya Palacio and Kyra Beach, Fairmont Southampton staff performed back to school community service, Dante Leverock was named to the Estonia Team of the Month,and Validus Re announced its scholarship winners.
We also posted various community photo galleries, including coverage of the Commercial Summer League Play-offs, First Division football action, Premier and First Division cricket action, and students attending their first day back to school.
In an effort to highlight some of positive news happening in our community, we supplement our standard morning and evening email newsletters with a special Sunday "Good News" email newsletter edition, and also produce a highlight video and article which strictly focuses on the positive news about Bermuda and Bermudians from the past week.
You can sign up to have the free newsletter delivered via email here, and/or access the links below. In addition, for those who like positive news, please feel free to visit our sister site ForeverBermuda.com, which seeks to showcase the best of Bermuda as well as provide information and listings for visitor related services.
Links to some of the 'good news' from the past week are below:

Read More About