News that Support Public Schools provided $43,000 worth of schools supplies, Trey Mallory won the Wadadli Bowl Men's Doubles title, Judah Chapman was named Gulf South Conference Freshman of the Week, the Continental Society of Bermuda awarded scholarships to Krishun Douglas-Henry, Tae-Eja Bean, and Kayjuna Lema, and Matthew Oliveira won the Green Mountain Stage 4 Race were all some of the positive news stories from the past week.
In additional good news, MP Zane DeSilva hosted the Back to School Party at Southampton Rangers, the Caines Brothers and Five Star Barbershop Back to School Extravaganza was held with support from Marsh and Guy Carpenter, and Saltus students excelled at Advanced Placement and [I]GCSE examinations.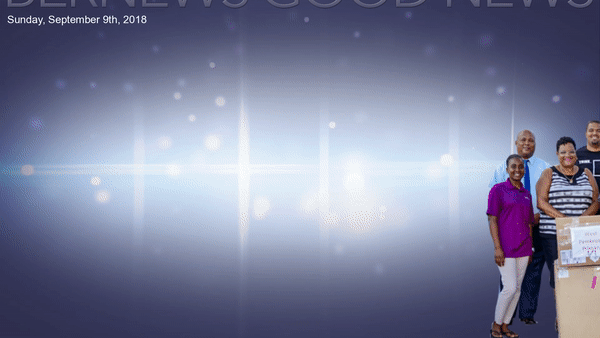 Other good news stories included PRIDE Bermuda staff members Lisa Brewster, Marina Sousa, and Samantha Smith completing a training course, the Generation Next Youth Movement Series featuring Jai Trott, Adam Hall being named Minor League Player of the Month, and Scott Barnes winning King of the Street Race in Illinois.
We also posted various community photo galleries, including coverage of the PHC Zebras winning the Football Charity Cup, First and Premier Division cricket action, Warwick Academy students heading back to school, the Labour Day Road Race, the BMRC Bluewave races, and St David's winning the 2018 Eastern County Cup Championship title after defeating Cleveland County.
In an effort to highlight some of positive news happening in our community, we supplement our standard morning and evening email newsletters with a special Sunday "Good News" email newsletter edition, and also produce a highlight video and article which strictly focuses on the positive news about Bermuda and Bermudians from the past week.
You can sign up to have the free newsletter delivered via email here, and/or access the links below. In addition, for those who like positive news, please feel free to visit our sister site ForeverBermuda.com, which seeks to showcase the best of Bermuda as well as provide information and listings for visitor related services.
Links to some of the 'good news' from the past week are below:

Read More About