[Written by Don Burgess]
Yale graduate Cheryl Packwood was one of the thousands of people who on Tuesday and Wednesday protested against Brett Kavanaugh's nomination to the US Supreme Court.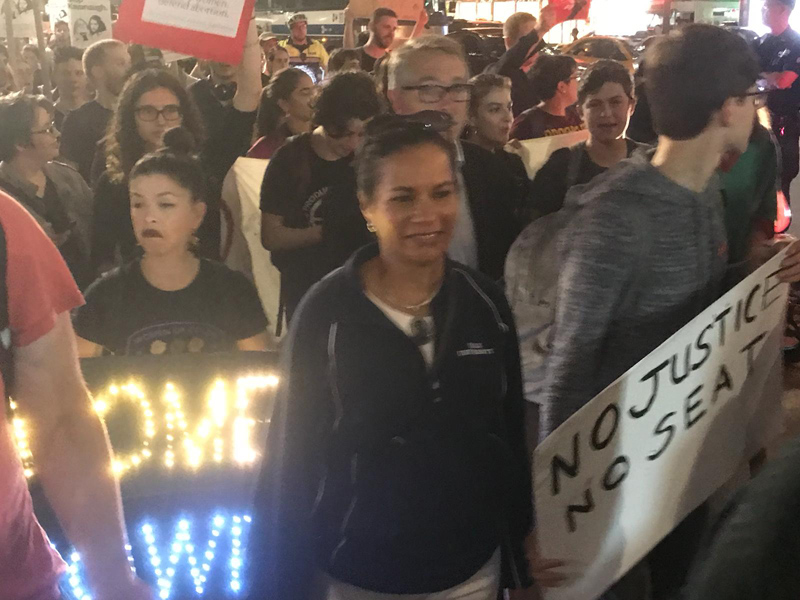 Dr Christine Blasey Ford, Deborah Ramirez, and Julie Swetnick have publicly accused Mr Kavanaugh of sexual misconduct in high school and college, allegations he has denied.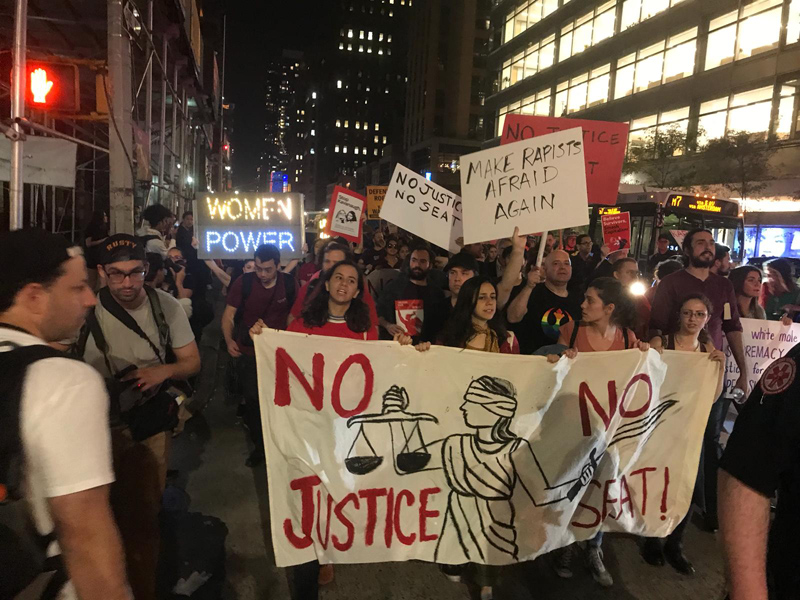 Ms Packwood, the former Overseas Representative and Director of the Washington DC Office for the Government of Bermuda, graduated from Yale the year before Mr Kavanaugh enrolled at the university.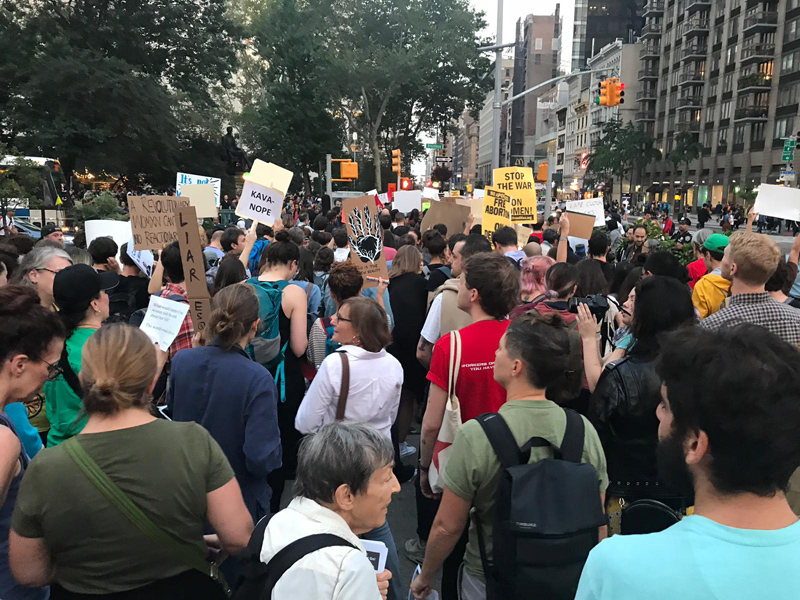 On Monday night she was one of an estimated more than 3,000 Yale alumni and others who marched in the streets of New York.
The Facebook page that was set up to help foster the protest said, "We welcome all who want to come out to the action, not only Yale graduates. We think Yale alums have a responsibility to speak out right now, but we are part of a much larger movement across the US that is challenging Kavanaugh's nomination and the erasing of survivors' voices."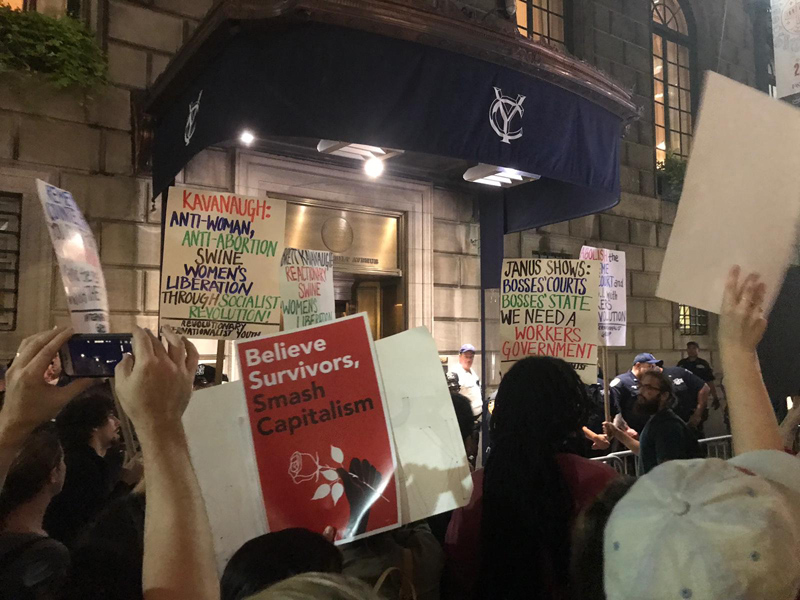 Ms Packwood told Bernews the march ended outside the Yale Club with thousands chanting "shame".
Some of the protestors held signs which read "Stop Kavanaugh. Believe women. Defend abortion", "Believe survivors", and "Rape culture sucks! No Kavanaugh!"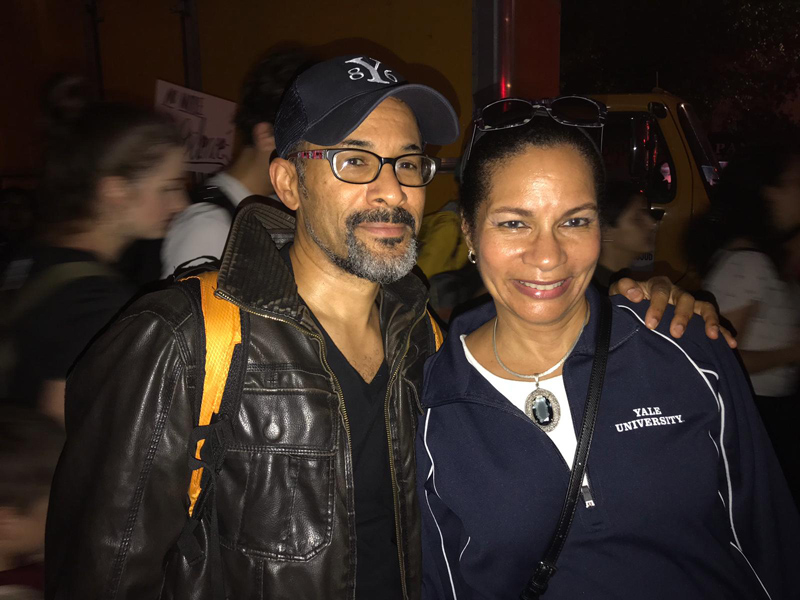 Ms Packwood described the atmosphere at the protest as "upbeat. It was electric. It was fun. We went from 23rd and Broadway, and then we marched up Sixth Avenue and crossed over at 44th Street.
"We went by the Harvard Club, and then on to the Yale Club which is on Vanderbilt Avenue and 44th."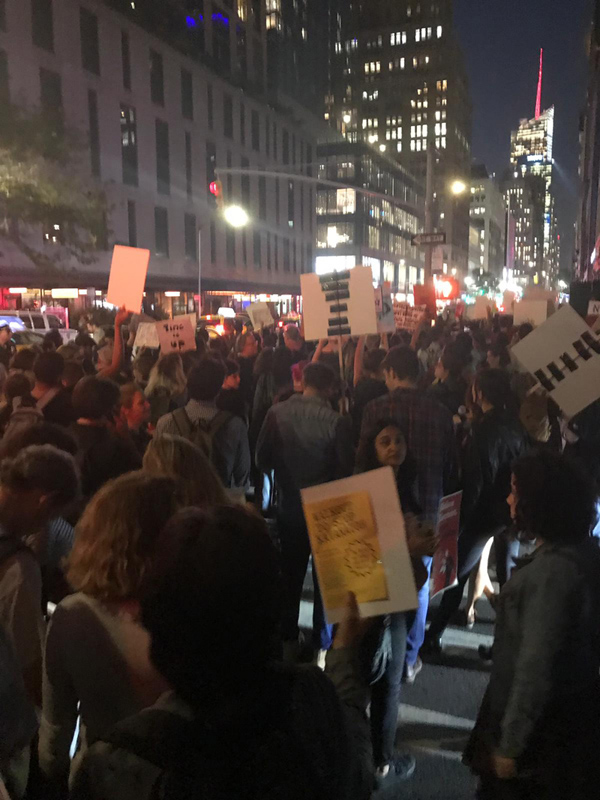 She said there were people from all age groups and all walks of life taking part in the anti-Brett Kavanaugh march.
"There was a sense of optimism that the nomination would not go through." Ms Packwood said. "It was mostly about women's rights and abortion rights. There were #MeToo survivor speeches. These stories are every woman's story.
"This whole nomination has brought up memories of old for all of us. For some, they go back and look at things with a different lens when they were 14 or 15 because no, it wasn't right."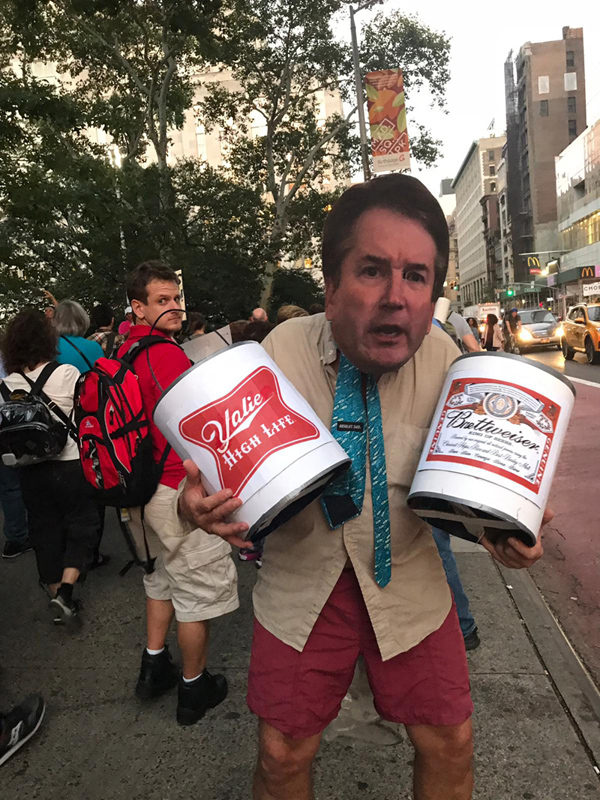 Ms Packwood said after the protest they went an Appleby's afterwards, and the waitress sat down to tell her survivor story.
"She was crying. I had to reach over and hold her hand too and say 'I'm a survivor too. I know what you're talking about.'"
Ms Packwood said the crowd size surprised her but she asked the organisers and they estimated 3,000 people.
She also attended a second Yale Alumni only protest on Tuesday.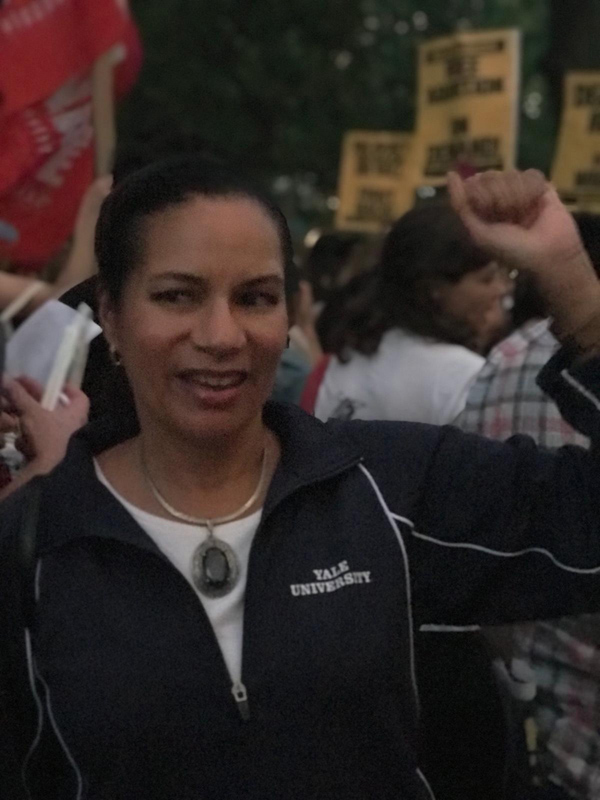 Read More About