Bermuda's Trey Simons — who competes for the Morehouse College Cross Country team — won the Willie Laster Cross Country Invitational held in Albany, Georgia.
This is the latest strong showing from Simons, who was named the Southern Intercollegiate Athletic Conference [SIAC] Male Runner of the Week for two consecutive weeks last month.
The school's meet report said, "The Morehouse College cross country team dominated the field at the 2018 Willie Laster Cross Country Invitational on Saturday morning in Albany, Ga.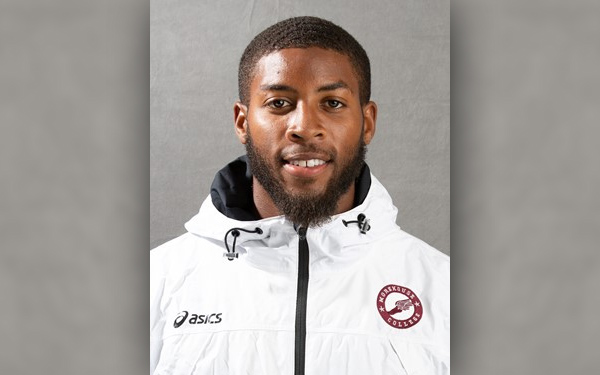 "MHC won with 20 points, ahead of second place Tuskegee [72], Albany State [76] and Fort Valley State [94 in the five team field.
"The Maroon Tiger runners took six of the top eight spots led by senior Trey Simons [Sandy, Bermuda], who won with a time of 25:40.80. Junior Collins Kiplimo [Kenya] was second in a time of 27:29.77, followed by sophomore Randy Carter [Baton Rouge, La.] in fourth [28:38.51] and junior Qaseem Wajd [Tampa, Fla] in fifth [30:06.26]. Sophomores Dobbin Bookman [Newton, Mass.] finished seventh [30:08.30] and Devin Hawkins [Cincinnati, Ohio] finished in eighth [30:08.47].
The Morehouse cross country returns to action on October 6th at the Robert Shumake HBCU Challenge in Cary, North Carolina.
Read More About