News that Google paid tribute to Bermudian Mary Prince, the Champion Taekwondo Academy team won 19 medals at the Michigan Cup, Clarien Bank donated a total of $85,000 to five Bermuda charities, Tyler Butterfield won a silver medal at the Ironman 70.3 Cozumel in Mexico, and the 'Disney Magic' cruise ship made her inaugural call to Bermuda were all some of the positive news stories from the past week.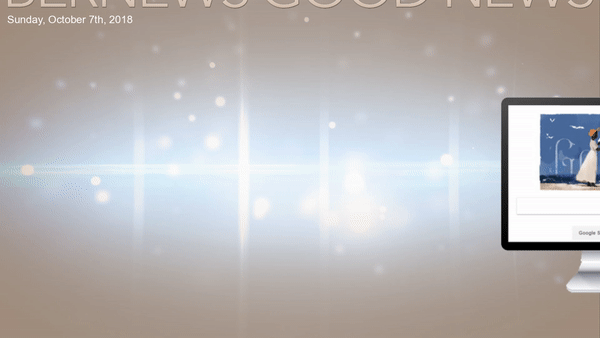 In additional good news, the Hamilton Rotary Club presented $6,000 to CedarBridge Academy as part of its Education Partnership initiative, PwC launched a multi-year sponsorship for the Endeavour program, free hugs were offered by #WalkTogetherBermuda collaborators to locals and visitors, BTA CEO Kevin Dallas named an AFAR Travel Vanguard, and Bermuda Cricket Board President Lloyd Smith congratulated Oni Smith on his placement in UK boarding school De Aston.
Other good news stories included Aaliyah Nolan scoring twice for the University of North Texas, Zeiko Harris scoring twice in an Appalachian State win, Trey Simons winning the Willie Laster Cross Country Invitational in Georgia, Justin Bell being named NAC Rookie of the Week, Dante Leverock scoring for Narva Trans, the Mirrors' Art and Digital Competition and the Argo Foundation donated $20,000 to the Bermuda National Trust Education Programme, .
We also posted various community photo galleries, including coverage of hockey action, Police winning the BRFU Tens Tournament, the Tokio Millennium Triathlon, Motocross Club racing action, and the BMRC Race Day at Southside.
In an effort to highlight some of positive news happening in our community, we supplement our standard morning and evening email newsletters with a special Sunday "Good News" email newsletter edition, and also produce a highlight video and article which strictly focuses on the positive news about Bermuda and Bermudians from the past week.
You can sign up to have the free newsletter delivered via email here, and/or access the links below. In addition, for those who like positive news, please feel free to visit our sister site ForeverBermuda.com, which seeks to showcase the best of Bermuda as well as provide information and listings for visitor related services.
Links to some of the 'good news' from the past week are below:

Read More About