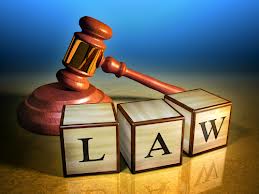 The Women's Resource Centre recently held a three hour Legal Clinic for Women where four lawyers counseled and gave advice to an over-subscribed number of women seeking legal services.
Twenty five women attended the clinic to seek assistance with various matters. Most requests were met by a vetting process which matched requests with the attorney's skill sets.
The legal team who donated their services for the entire evening included the Team Coordinator, Cristen Suess of Wakefield Quin Limited, Perry Trott and Tina Martins of Trott & Duncan Limited and Karol-Ann Randles of Conyers Dill & Pearman Limited.
Elaine Butterfield, Executive Director, said, "The Women's Resource Centre is most grateful to partner with these qualified and experienced legal minds, who spent an entire evening with us delivering professional services to women in our community at no cost whatsoever.
"Without their assistance attendees may not have been able to get the legal advice they received during the clinic. It was time very well spent for all."
Cristen Suess, Legal Coordinator for the event, stated, "My experience working alongside the Women's Resource Centre to organize this clinic has been one of the most rewarding experiences in my professional career.
"I strongly believe in the importance of access to justice. Like most places, there is a genuine need for services and clinics such as this, here in Bermuda, and I sincerely hope that we can continue to provide this clinic, so as to assist as many people as possible."
One attendee commented, "You guys do not know how grateful I am. I am at my wits end and could not afford a lawyer to even get advice. This makes a big difference in my life, thank you!"
The Women's Resource Centre will present Quarterly Legal Clinics free of charge to women in our community every quarter. The requirement is that you are a resident of Bermuda and are unable to afford legal advice, on any matter.
Upon registration you will be matched with the 'best fit' attorney for a 30 minute session of legal counsel. Future clinics will be held on January 15th, April 16th and July 19th of next year. Women are advised to register for the free clinics as soon as they are announced as they fill up quickly. We would hate to have to turn anyone away.
To find out more about WRC awareness and education events contact the WRC office via telephone 295-3882 or email Denae Burchall, Program Officer at dburchall@wrcbermuda.com.
Read More About
Category: All