The Bermuda Arts Centre is getting set to open their "Small Works Show" on Sunday [Nov 18] from 3.30pm to 5.00pm.
A spokesperson said, "This Sunday, the Bermuda Arts Centre invites everyone to their annual Small Works Show. The show features work in all media and all topics. The only stipulation given to artists is that no work can be larger than 8×10 [unframed]. It is an ideal time for early Christmas shopping. Works are small and easy to transport as well as being affordable.
"This show offers a little bit of everything from paintings, ceramics, jewelry and woodwork."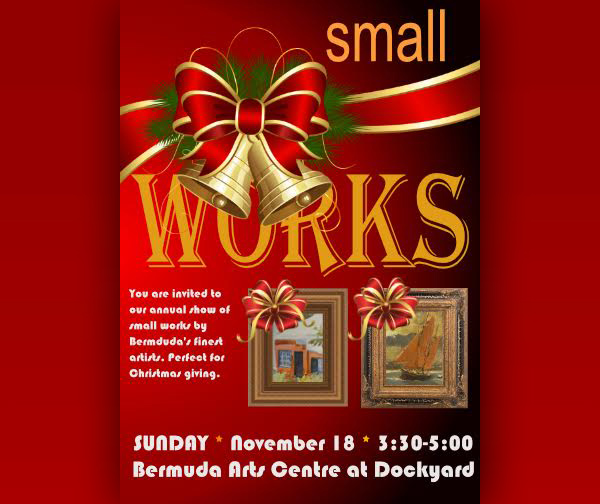 "During the opening, Eli Cedrone will be offering a free oil painting demonstration and will be available to chat and answer questions. Anyone that is interested in signing up for one of her classes that are happening now through January may do so at that time.
"There will also be an art raffle with our artist members donating paintings, jewelry and mixed media towards the prizes. Tickets are $5 each or 3 tickets for $10. A chance to win a wonderful Bermuda gift."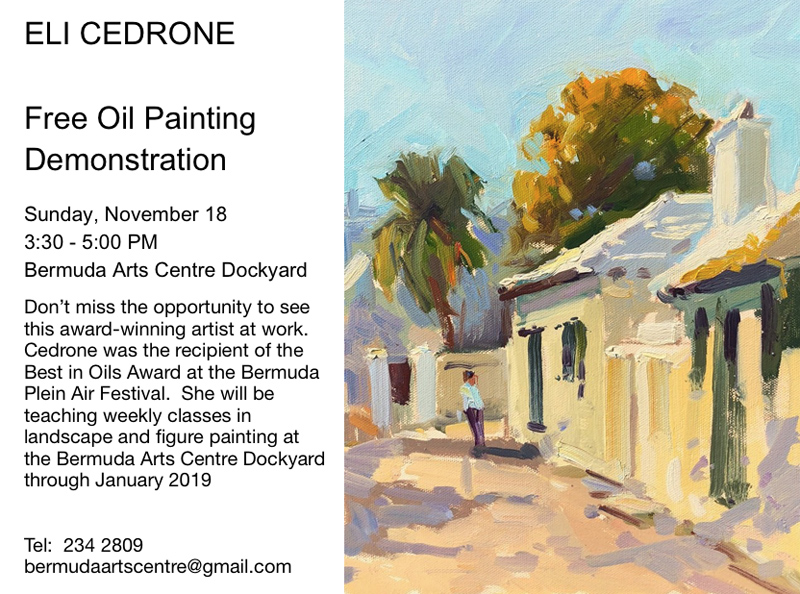 "The opening is from 3.30pm to 5.00pm. All are welcome. The show remains hanging until January 16, 2019. Wheel chair accessible.
"For more information, email bermudaartscentre@gmail.com, call 234 2809, or visit artbermuda.com. To view Eli Cedrone's classes, visit BACD workshops."

Read More About
Category: All, Entertainment