The 100 Kickz initiative is working again this year to gather sneakers/shoes to donate to those in need, with their shoe drive to kick off next month.
A spokesperson said, "2018 will make the third annual sneaker drive for the 100 Kickz family. Starting in 2016, over 270 pairs were collected and dispersed; in 2017, over 700 pairs were collected and dispersed locally and internationally.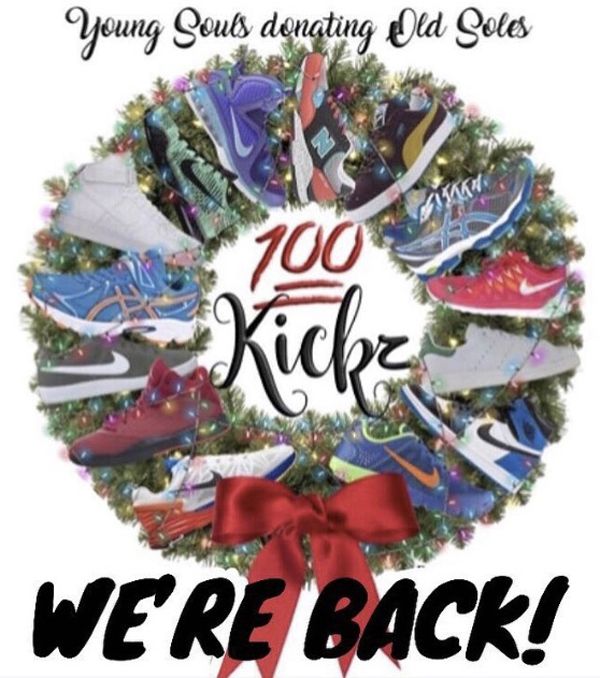 "At its core, the project seeks to gather wearable good condition closed toe adult and children sneakers/shoes from the population of Bermuda and donate to those in need.
"Last year, the team managed to donate 170 pairs of sneakers to local charities which include the Beyond Rugby Program through Family Centre, The Department of Child and Family Services and The Coalition for the Protection of Children.
"The drive will be scheduled for three dates between the hours of 1pm – 5pm at the Bulli Social Restaurant & Bar on Queen Street in the City of Hamilton]. If you cannot attend any of the dates below, please feel free to contact us directly.
Saturday, 1st December 2018
Saturday, 8th December 2018
Saturday, 15th December 2018
"Additionally, please note collection boxes will be held at Island Paints in Warwick, Southampton Rangers Sports Club and the Alchemy Fitness Studio in the City of Hamilton.
"A special thank you to everyone who participated last year, and we look forward to seeing many more this year. If you wish to follow our progress, please follow us on Instagram via @100kickz. To contact us for further information, please email at 100kickz@gmail.com or send us a message on our Instagram."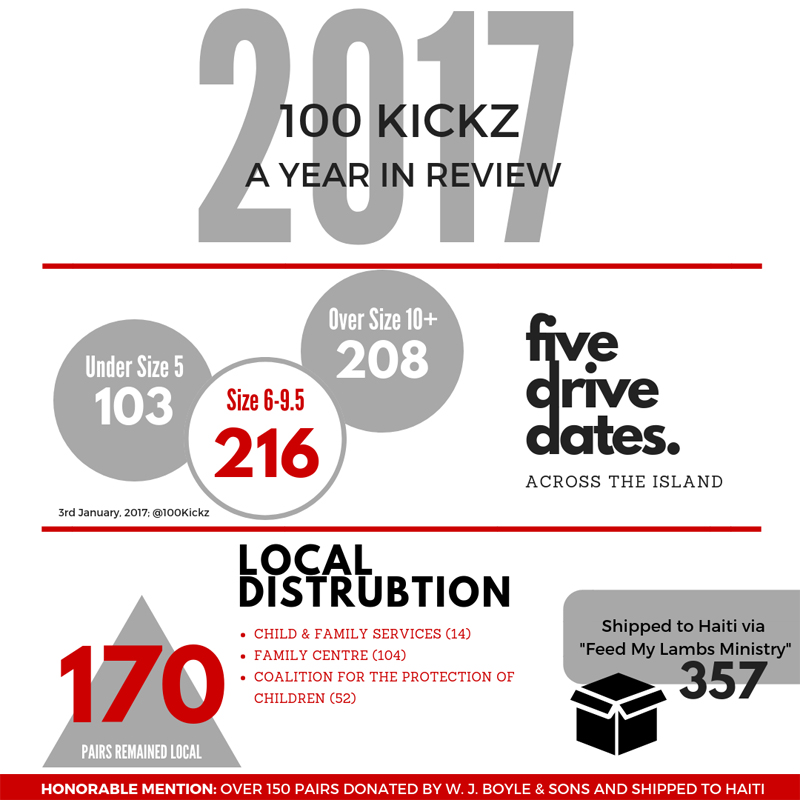 Read More About