The Bermuda Lawn Tennis Association announced that Richard 'Trey' Mallory has been selected to attend an ITF/COSAT training camp.
"The South American Tennis Confederation [COSAT] in conjunction with the International Tennis Federation [ITF] has selected Bermudian 'Trey' Mallory to attend an elite training camp for the best 15 -16 year olds in the Caribbean, Central and South America," the BLTA said.
"The camp is being held on December 2nd to December 8th at the Brazilian Tennis Federation in Florianopolis, Brazil. This is a privilege only afforded to 5 boys and 5 girls hand selected out of thousands of junior players in the regions. 'Trey' Mallory is the first and only Bermudian player to be offered such a prestigious opportunity to participate and train in Brazil.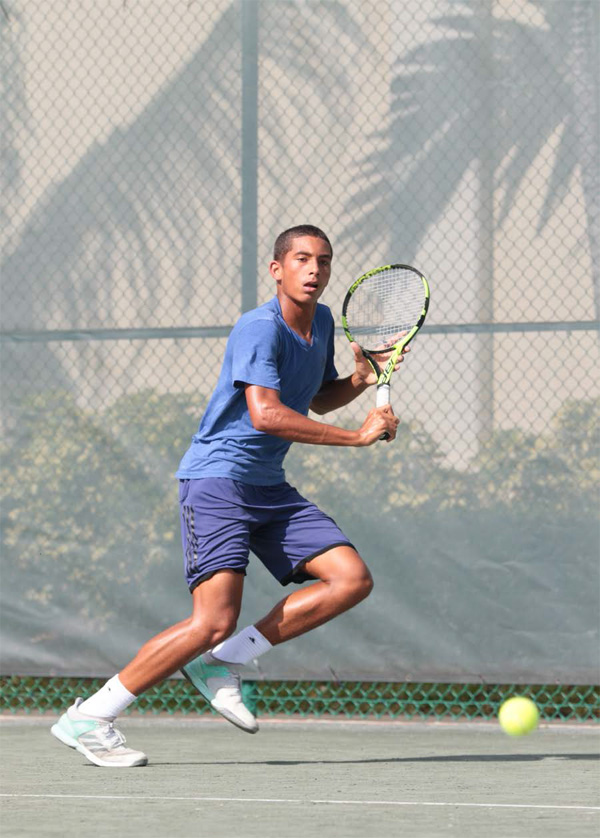 "Coaches for this event will include the Davis Cup Captain for Brazil and former professional player Joao Zwetsch, who has coached players in the top 50 in the world.
"In addition, assisting with the coaching will be Brazilian Davis Cup coach Marcelo Melo [former #1 in doubles] who recently won this year's Rolex Shanghai Masters double title, his fourth title this season. Also coaching, is High Performance Coordinator, Patricio Arnold from Argentina, former ATP player Thiago Alves and top 10 ITF Junior Coach Arthur Rabelo."
Regional ITF Director John Goede said, "The coaches assigned by the ITF are all very experienced and will be able to guide the selected players to play themselves into a higher range of junior athletes on the ITF Junior Circuit.
"Very important is the continuation of the intensity of training and the contents of fitness, strategy and shot selection in match play situations. Massive 'homework' after each day will be the responsibility of the athletes."
Bermuda Lawn Tennis Association's President, Mike Wolfe mentioned, "It is exciting to think that our top junior player is going to be training with such high caliber individuals who are on the world stage competing.
"Trey has put in the hard work, training long hours, representing Bermuda in ITF Team Events when called upon and it's paying off. To be selected amongst a vast talent pool is a real testament to his dedication to the sport. It is great exposure for 'Trey', and Bermuda tennis. The BLTA congratulates Mallory on being selected."

Read More About