The Ministry of Public Works is "advising motorists that one-lane road closures will take place during the month of November on South Road, Southampton to accommodate new paving works."
A Government spokesperson said, "The one-lane closures will be from the entrance to Fairmont Southampton through to Warwick Camp, at #1 South Road, Warwick.
"This closure will be in effect from 8:30 am until 3:00 pm, Monday through Friday. Motorists are encouraged to avoid this section of road works and use alternative routes when possible.
"For questions regarding this closure please contact Civil Engineer, Tina Searle at 501-3044. The Ministry of Public Works takes this opportunity to thank the public for their patience and cooperation."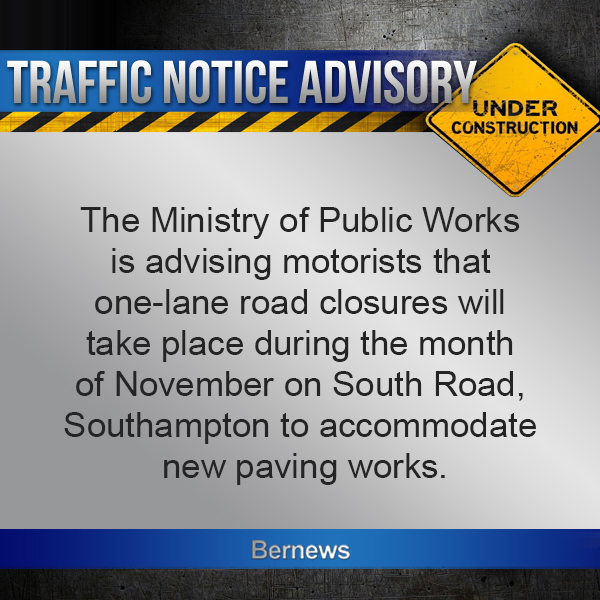 Read More About
Category: All