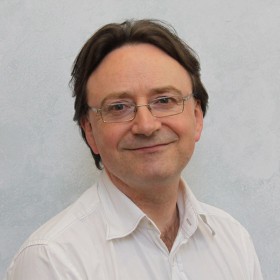 In conjunction with Global Entrepreneurship Week, the Bermuda Economic Development Corporation [BEDC] is proud to host An Evening with Dr. Julian Manley, to take place at the St. Paul's Centennial Hall, Hamilton on Tuesday, November 20 from 6.00 p.m. to 8:30 p.m.
Dr Manley will focus his dynamic multimedia presentation on the UK Preston Model of community wealth building, social capital creation and the power of worker owned cooperatives.
He will also present on the social dreaming matrix as a tool to harness the power of a communities' voice. The special evening, inclusive of audience participation experiences, is designed to disrupt usual thinking, foster new creative energy and present strategies to build more sustainable communities.
The Preston Model has developed a strategy for social economic development that has caught the media limelight.
The large local institutions that are rooted in Preston have got together to dramatically increase local spending, generating local wealth and employment potential in the area. Preston is a city that is in the process of re-imagining itself through self-empowerment, pride of place and co-operative democracy. Its ripple effects are being felt nationally and politically.
William Spriggs, Director of Economic & Cooperative Development at BEDC, stated: "BEDC is excited to launch its cooperative development educational campaign with Dr Julian Manley.
"In addition to Dr Manley sharing strategies for community wealth building he will also discuss experiences in developing worker owned cooperative businesses within Preston, UK. In addition, he will present on the power of social dreaming to create more sustainable communities. The evening promises to be thought-provoking, engaging and true learning experience for all".
In addition to Dr Manley's public presentation on November 20, he will be conducting small, closed session social dreaming workshops with North Hamilton stakeholder groups with the data to be shared in the Tuesday evening public session.
In partnering with Dr Manley and the University of Lancashire, Mr Spriggs also shared, "BEDC has an opportunity to facilitate new community development dialogue with key community stakeholders and lead in the creation of innovative digital tools to harness a collective of community voices desirous of socio-economic change".
All are invited to attend – the public session is especially relevant for community change organizations, social dreaming groups wanting to make meaning from the collective, organizations wanting a deeper vision of their future, teams wanting to build a shared purpose and higher education researchers and educators seeking deeper learning are invited to attend.
Dr Manley is the Social Innovation Manager at the Centre for SME Development, University of Central Lancashire, Preston, United Kingdom. He is also a Fellow of the Royal Society of Arts and Chair of the Preston Co-operative Development Network.
His academic work has always been focused on relationships at work and in society and the quest for rediscovering a sense of being, self and feeling of humanity that may have been forgotten in the context of contemporary social and economic systems.
Dr Manley has a long-standing relationship with the co-operatives of Mondragón in Spain where he has worked as a researcher, trainer and consultant His most recent book publication is Social Dreaming, Associative Thinking and Intensities of Affect.
The public event will take place on Tuesday, November 20, 2018 from 6.00 p.m. to 8:30 p.m. at St. Paul's Centennial Hall, Hamilton. Admission is free. RSVP at BEDC, 1st floor Sofia House, Hamilton email: here or reception@bedc.bm or call 292.5570. Refreshments will be served.
Read More About