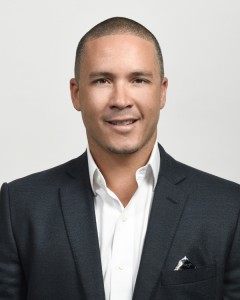 Hamilton Re, Ltd., the Bermuda platform for Hamilton Insurance Group, announced that David Roache has joined the Company in the newly-created position of Senior Vice President, Head of Risk XS.
Mr. Roache, who will report to Reinsurance Chief Underwriting Officer, Tim Duffin, joins Hamilton Re from Hiscox Re where he was Head of Risk XS worldwide.
"We're delighted to welcome David to Hamilton Re," said CEO Kathleen Reardon. "His hire is in direct response to our clients' interest in multiline support.
"David is client focused and relationship-driven, as we are at Hamilton. Over the years, he's gained the market's respect, making him a sought after quoting partner. He's a great addition to our team."
"Mr. Roache's 10-year tenure at Hiscox Re was notable for his steady promotion to increasingly senior positions," the company said.
"Joining the organization in 2008 as a pricing/portfolio management actuary, he moved to underwriting in 2010. In 2015, he was promoted to Head of Risk XS at Hiscox Bermuda and, in the following year, was given responsibility for overseeing risk excess on a worldwide basis.
"Mr. Roache began his career in the industry in 2004 when he joined Rosemont Re as an actuarial intern. He subsequently joined Ariel Re in 2005, which used Rosemont Re's infrastructure to establish a new billion-dollar insurance and reinsurance company. He was one of 11 original members of Ariel Re.
"Mr. Roache is a graduate of the University of Toronto's Rotman School of Business. He holds a bachelor of commerce degree with a specialization in finance. He also holds the Chartered Property Casualty Underwriter [CPCU] and Associate in Reinsurance [Are] designations."

Read More About