9-year-old Aeziah Divine is pursuing his dream of advancing his road racing career in the UK miniGP series in 2019, with the young rider aiming to make it onto the UK grid and represent his country.
Aeziah has spent most of his life obsessed with bikes; he got his first electric motorcycle at age four, joined the Bermuda Motorcycle Racing Club [BMRC] youth riding clinics at age six and earned himself the 2017 Spirit Award and the 2017 Minibike Junior Champion title at age seven.
As he immersed himself into the club, he teamed up with fellow adult racers to raise awareness of the sport and advocate for road safety. Aeziah visited various primary and middle schools as a young road racing representative.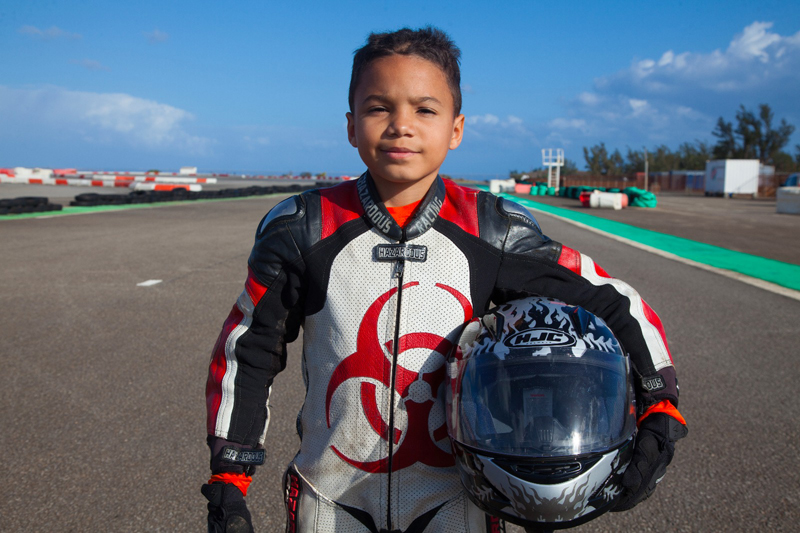 Aeziah's mother, Kristin Divine, is the Youth Development Chair of the BMRC, having taken on the role with the club after he became more serious about the sport.
"There was a clear need to bridge the young riders in the program with further experiences and development opportunities," she said.
Despite now being based in the UK, she still oversees the Spark Program, the youth training and race division of the BMRC, and is a keen advocate for exposing serious youth racers to international opportunities.
Earlier this year she coordinated a group training experience with M1GP in California.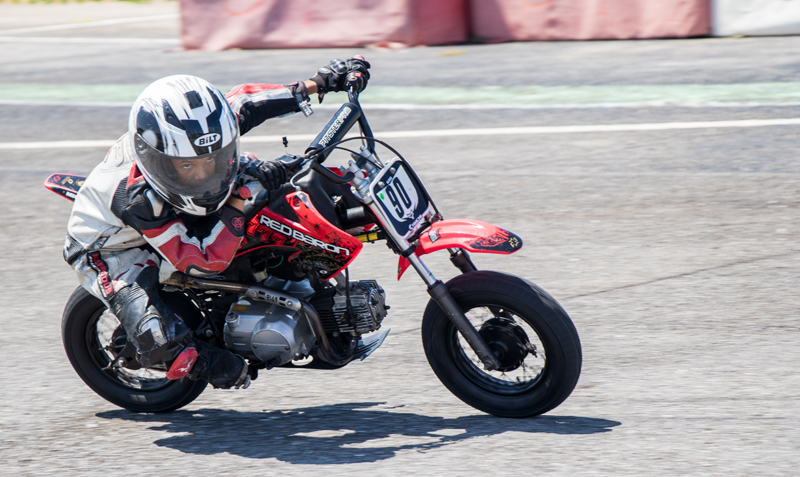 Aeziah and his family moved to the United Kingdom in September 2018 to support Aeziah's dream to take his race career further. He hopes to represent Bermuda in becoming the first young Bermudian athlete to compete and work his way up through the Cool FAB Racing series.
Aeziah is currently working on his goal to raise £5,000 to purchase a miniGP motorcycle and necessary gear and equipment to enter the 2019 series.
Stay updated on Aeziah's progress by following him on Facebook "Aeziah Divine #90 Racing" or on Instagram @ad90racing.

Read More About