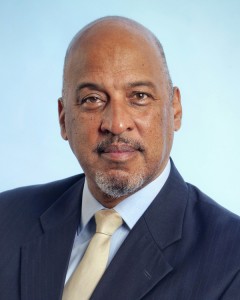 "The Premier must step in to help a floundering Education Minister sort out a stand-off between the Ministry, teachers and Principals," the One Bermuda Alliance said today.
Shadow Education Minister Cole Simons said that "education should get the same level of attention as the Government's drive to bring the Fintech industry to Bermuda," with Mr Simons adding that "the issue was teetering on the brink of a national crisis."
Mr Simons said he was "delighted to hear that the Commissioner of Education had referred the dispute with the Bermuda Union of Teachers to the Government's labour relations team, with the first meeting scheduled to take place today."
"The referral to labour relations is probably the first major step that the public has seen that will begin to defuse the emotional and economic tensions and high level of mistrust and anxiety which are prevalent within our school family and Bermuda's educational ecosystem," he said.
"The current stand-off between the Minister, the Bermuda Union of Teachers and Bermuda Principals is unprecedented and has a way to go before there is consensus and the current malaise is resolved and brought to a conclusion.
"Everyone in Bermuda agrees that this situation was almost on the brink of a national crisis so it is time for the Premier to step in and help to get this matter under control so that education can get on an even keel, and that our students are once again in a positive environment which will see them to succeed. The Premier cannot leave the Minister of Education out there to flounder.
"He needs to again meet with the BUT, the principals and other educational stakeholders so that they can be provided with the comfort that they are heard, and that their concerns and issues are going to be addressed.
"He must acknowledge educational professional's pain and come to grips with the current lack of confidence held in the current Minister.
"The Premier must demonstrate that education will get the same level of attention, priority, and resources that he and his Government has afforded the development of Bermuda's Fintech industry.
"I appeal to the Premier and the Minister to schedule a number of ongoing meetings with all of teachers, Principals, paraprofessional and other stakeholders.
"These meetings should embrace our educational teams' values, input and ideas with the result being a blueprint that will get education back on track."

Read More About