The Green Family have donated $18,000 worth of school supply resources to the 18 public primary schools in Bermuda, through the community action initiative, Support Public Schools Bermuda [SPS].
Each of the island's 18 public primary schools will receive $1,000 worth of school supplies that have been specifically chosen by P2 and P3 teachers as their "wish list" of supplies for this winter term, with the family saying that having the teachers decide how the money is best spent on resources they need will enhance their pupils' learning experience in the classroom.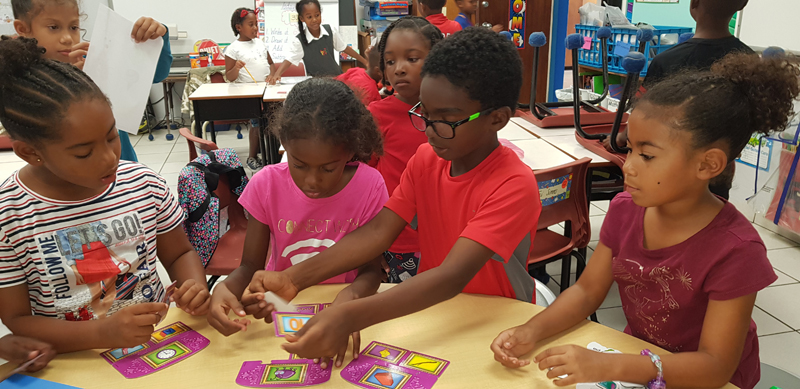 SPS's website, facilitates members of the community who want to support local public schools by helping them to purchase much needed supplies, identified by teachers as being particularly crucial, from local retailers AF Smith Ltd. & Phoenix Stores Ltd. at discounted prices.
These supplies range from board marker pens to musical instruments to language learning software and can make all the difference in the day to day running of a school and to providing a positive classroom experience. Second-hand supplies, games and puzzles are also welcomed as well as paper that would otherwise be discarded.
The organisation was founded in June this year, inspired by DonorsChoose.org, an American initiative that allows benefactors to pick exactly how their purchase, no matter its size, will help their school of choice.
To date, SPS has facilitated the purchase of approximately $85,000 worth of resources and cultural experiences for public primary schools in Bermuda, and expects to expand to also support middle and high schools in due course.
Alexander Green said: "We're pleased to be able to help Bermuda's public schools and support their teachers in their mission to provide a first class education for children. We hope that others will answer SPS's call to action and help out in any way they can, whether it's buying a pack of board markers or a beanbag chair – every little helps."
Juliana Snelling, Founder of Support Public Schools Bermuda, said: "We are so grateful for the generosity of the Green family and we hope that their magnanimous act inspires others to support our public schools.
"Bermuda is small place but that just means that this initiative and the public's generosity can make a real impact and help to enrich our classrooms. More information can be found on www.SPS.bm and how you and your organization can help improve the opportunities of our public school kids."

Read More About