[Written by CedarBridge Academy student Arianna Walters]
There are numerous commercial kitchens located at the Fairmont Southampton hotel, and to get an understanding and perception of these kitchen and the processes that happen, during the month of November discovery foods students from CedarBridge Academy were taken there.
The field trips were overseen by family studies teachers Mrs. Joanne Anderson and Mrs. Golda DeMattos, and Ms Ashjuanna Thomas, Learning and Development Manager. This learning experience gave the students a better insight into the hospitality and hotel industry.
The students were given a tour of the hotel grounds, and the various sections in the hotel's main commercial kitchen. Executive Chef, Harris Sakalis shared the roles and responsibilities of different types of chefs who work at the hotel.
The students observed the Sous, Pastry, Chef de Partie, Kitchen Porters and Dishwashers [machinery] at work. Several students were surprised by the number of chefs that were present in the kitchens; a few expected more.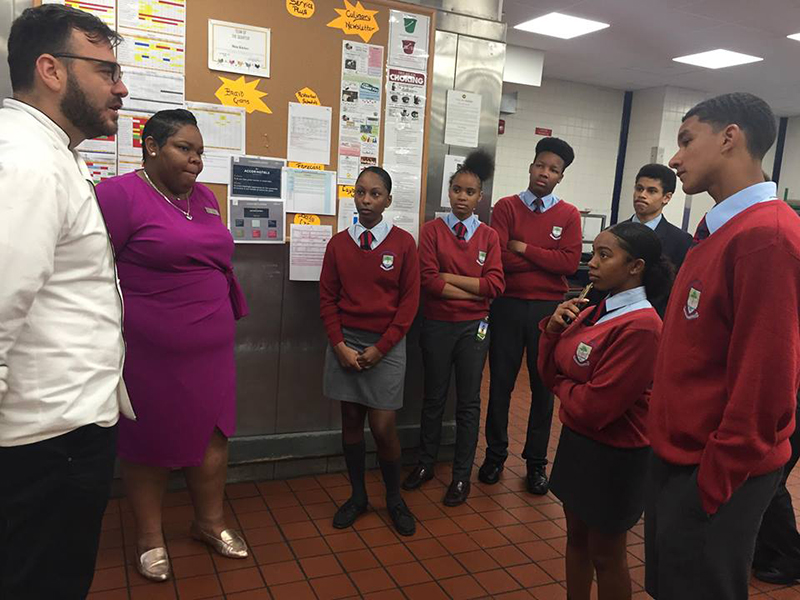 Additionally, the students were informed about the importance of safety, hygiene and sanitation rules that must be adhered to by all employees.
Examples would be safety rules for operating large and small appliances, regularly washing of hands, wearing non slip shoes and clean working attire, health inspections and maintaining the policies outlined by the Department of Health.
The students asked questions about careers in the hotel and hospitality industry. Ms Thomas, gladly shared the different careers and how rewarding it is to work in this industry. She also shared the importance of dress and hotel etiquette, as all employees must represent the Fairmont Hotel brand.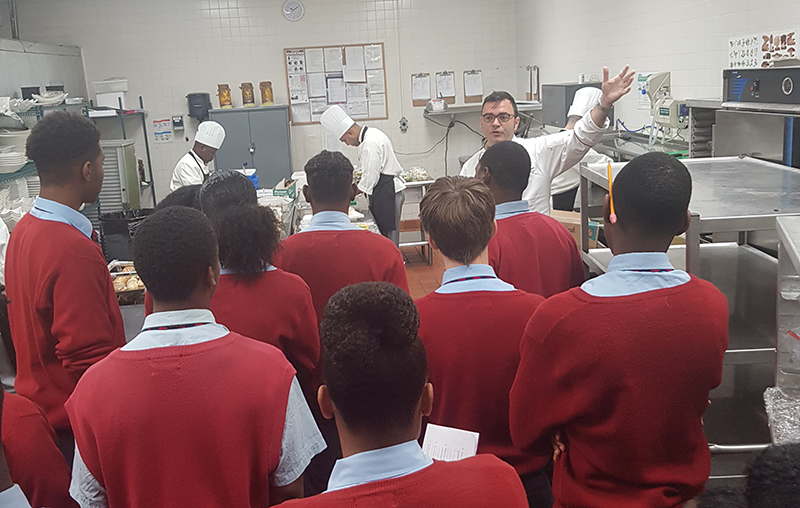 The students enjoyed the tour of Fairmont Southampton. The field trip gave the students a new and different learning experience. Upon completion of the tour all of the students shared they have a better insight of the processes involved in working in a hotel, particularly hotel industry.
Several students shared an interest in pursuing a career in the hospitality industry. One student expressed an interest in working at the Fairmont Southampton in particular.

Read More About