News that employees from Clarien Bank lent a helping hand at BAMZ, the Charity Golf Day raised more than $30,000, Nahki Wells scored against Rotherham, Whitney Institute Middle School hosted a 'Boys Night In' event, the St George's Parish Council donated to schools, and students decorated the Grotto Bay Hotel Christmas tree were all some of the positive news stories from the past week.
In additional good news, Trey Mallory was selected to attend the ITF/COSAT training camp in Brazil, Dennis Joell donated his own bowling ball to an Afghanistan team as they came without their equipment, Vanessa James and Morgan Cipres won gold at the France Grand Prix, PwC volunteers helped clean up at Southlands, and Zekiah Lewis was selected for an All-State Team.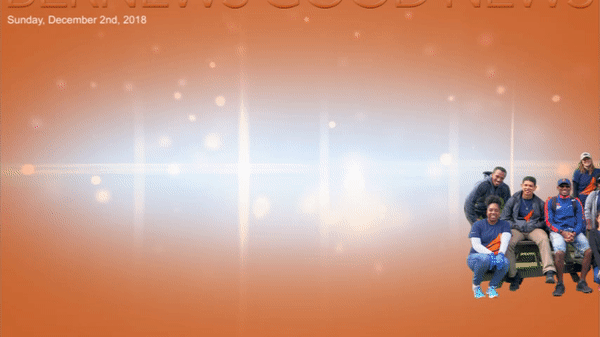 Other good news stories included Marsh & Guy Carpenter staff cleaning up at Fort Hamilton, the Bermuda Overseas Missions raising $6,000 for a school scholarship programme in Malawi, Harrington Sound School donated to the Bermuda boccia team, and Fireminds sponsored the Teachers' RFC rugby kit.
We also posted various community photo galleries, including coverage of Fairmont Southampton's 'Trees Of Hope' event, the Christmas Kettle Campaign kickoff, the BSID Charity Christmas Wreath Show, the female business-centric Market Night, the PLP Seniors Tea Party in Southampton, students decorating the Grotto Bay Hotel Christmas tree, Rugby Football Union action, the Christmas Parade in Hamilton, and boxing and equestrian action.
In an effort to highlight some of positive news happening in our community, we supplement our standard morning and evening email newsletters with a special Sunday "Good News" email newsletter edition, and also produce a highlight video and article which strictly focuses on the positive news about Bermuda and Bermudians from the past week.
You can sign up to have the free newsletter delivered via email here, and/or access the links below. In addition, for those who like positive news, please feel free to visit our sister site ForeverBermuda.com, which seeks to showcase the best of Bermuda as well as provide information and listings for visitor related services.
Links to some of the 'good news' from the past week are below:

Read More About