[Written by Mikaela Ian Pearman]
It's officially Restaurant Weeks and as I said in my guide, I'm so excited! Everyone who knows me knows I love to eat. It's my favorite hobby in the whole world.
I love to eat good food at really good restaurants so imagine my surprise when I saw Tempest Bistro [menu PDF] on the Restaurant Weeks list for the first time. I knew I had to try the menu out and make it my first stop.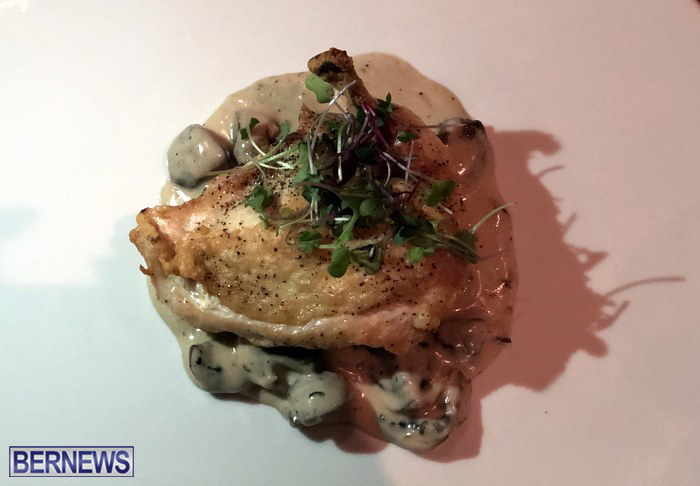 I popped by Tempest on Thursday night during BTA's Restaurant Weeks launch event and decided to stay for dinner. Instead of making my own selections, I decided to leave it up to Chef Fred to surprise me.
Lucky for me, he sent out an amazing dish each time. I had the privilege of dining with two other foodies – Laurel Burns and Clifton Webb – and to say we enjoyed our food would be an understatement.
I started with pumpkin gnocchi with a sage cream sauce. The gnocchi was pillowy soft and the cream sauce was divine. There was also a bit of chives in the dish which added to the flavour.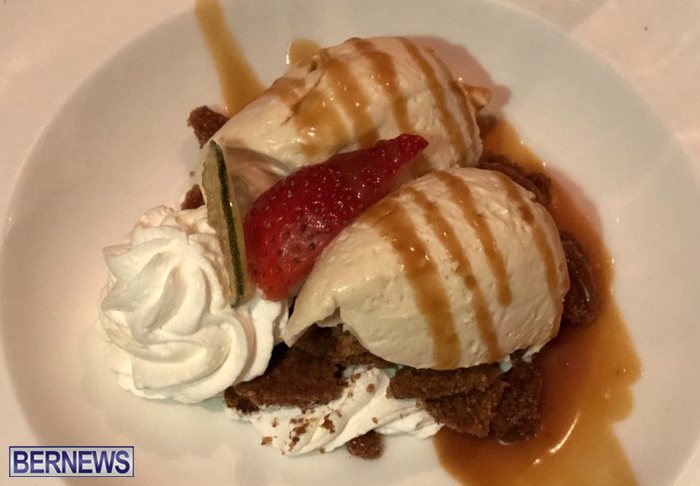 My only complaint would be I would've liked a bit more pumpkin in the dish. Regardless, I could've eaten an entire bowl of it and it killed me to leave some in the dish so that I could enjoy all three courses.
For the main, Chef Fred sent me French Cut Chicken Breast with marsala mushroom sauce. The chicken was cooked perfectly and well seasoned.
The sauce was drinkable – earthy mushrooms and decadent cream, the perfect accompaniment for the chicken. It was served with roasted potatoes and mixed vegetables. The sides were as well thought out as the chicken, something that doesn't happen at many places.
For dessert, I enjoyed deconstructed lemon meringue pie with pastry shards, whipped cream, lemon curd, meringue and blood orange sorbet. Lemon pie isn't my favorite but this version was tart and sweet at the same time. The sorbet was the perfect palette cleanser.
I took a few bites of Clifton's dark and stormy cheesecake which was heaven on a plate. The rum and ginger flavor was prominent yet not overpowering. The cheesecake was creamy and not too sweet. It was my favorite of the two.
Overall, my first night of Restaurant Weeks was an overwhelming success. The food and service were both wonderful. If you've never been to Tempest, I suggest heading down during Restaurant Weeks and enjoying a fabulous meal.

This year's Restaurant Weeks is running from January 17 to February 3, with 49 participating restaurants. The three levels of pricing for dinner are $32, $42 and $52, and lunch is also being offered for $22. You can view all our coverage of Restaurant Weeks here, the full list of menus here, and all coverage of cuisine here.

Read More About
Category: All, Entertainment, News