[Written by Mikaela Ian Pearman]
It's Restaurant Weeks here in Bermuda and I couldn't be more excited! Seriously RW is my favourite time of year because I can eat amazing meals in fabulous restaurants for cheap. Well, not cheap, but at a lower cost.
It's basically the perfect way to still eat out and stay on your budget this year because of course you set a goal to spend less and save more in 2019. We all did. RW is basically a win win.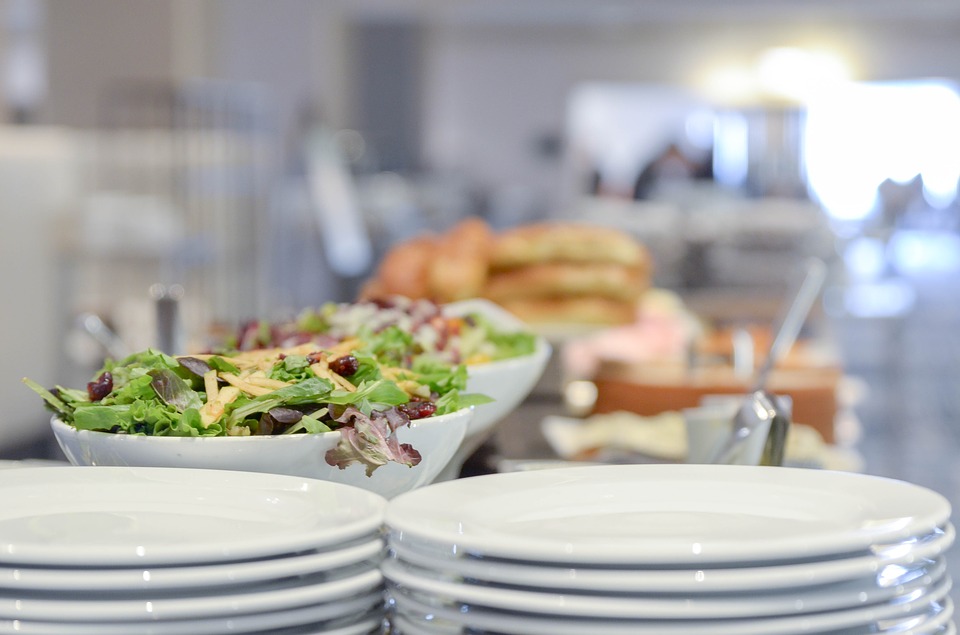 Not to mention, there are some wonderful restaurants participating, a few for the very first time and then of course, there are the OG's who participate year after year and continue to excite my palette. It's the perfect opportunity to try a few new spots or have dinner at that one restaurant that you deem is only for special occasions because it's pricey. During RW, it's affordable!
RW is divided up into four categories – lunch for $22 per person and then dinner is three categories: $32, $42 and $52. There are 49 restaurants participating and yes, that does sound overwhelming, but I've got you covered. In this guide, I will break down for you the following:
Best bang for buck
Best spots for date night
New comers
Top three places I would go
Most Interesting menus
Best Bang for Buck
Now this is my favourite category for RW. My strategy when perusing through the menus is to check out the $52 category and see which restaurants are going to give me the most. I want an incredible dinner, top notch service and an overall dining experience. There are only a few restaurants in Bermuda that will give you all of that, but without further ado, here they are:
Waterlot [Menu PDF] is probably the most bang for buck because on the regular menu, a petite fillet is $40. On the RW menu, you can get a three-course meal with sides to your steak for $52. Winner.
Ascot's [Menu PDF] is that old-school Bermuda charm with excellent service and food. It's a must for RW because their menu is high end and obviously a higher price point. So, you can have the wonderful Ascot's experience for half the price.
Island Brasserie at Rosewood Bermuda [Menu PDF] is another one of those spots where the service is impeccable, and the food is excellent. Their menu is also generally at a higher price point so it's a bargain to eat there during RW.
Best Date Night Spots
I love date night and have eaten at most of the restaurants on the list. There are a few that turn up the romance vibe in all three categories.
Café Lido [Menu PDF] is probably the most romantic restaurant in Bermuda. Is there anything more romantic that watching the waves crash on the beach while sipping a beautiful glass of red? I think not. Plus the food is always excellent and the service is top notch.
Pink Beach Club [Menu PDF] is another super romantic spot thanks to the views. I would definitely appreciate being taken here on a date especially if it's beautiful weather.
Sul Verde [Menu PDF] at Rosewood Bermuda is another romantic spot with wonderful pasta and pizza and a great wine list. Dining there during RW is a no brainer.
Bistro J [Menu PDF] is one of my faves when I'm trying to keep the costs down. The food is great, and the location is perfect for date night.
Newcomers
I love when new spots join the list! It gives us a chance to eat somewhere we may not have before especially if it's a higher end restaurant.
Tempest Bistro [Menu PDF] is St. George's is new this year with a fantastic menu. Pumpkin Gnocchi and Grilled Rockfish?! I'm definitely there.
Blu Bar & Grill [Menu PDF] is a welcomed addition for sure with their incredible views, fantastic service and consistently delicious food.
Strykz Bowling Alley [Menu PDF] rounds out the newcomers with casual lunch menu in the $22 category offering St. David's Style Fish & Chips and delicious fish chowder.
Most Interesting Menus
After perusing through all these menus, there are a few that are standouts for me. I like the menus to include something Bermudian, a solid veggie option and a creative dessert.
The most interesting menus to me are from Devil's Isle [Menu PDF] [Rum Swizzle Crème Brulee!!!], Marcus' [Menu PDF] [Sweet Potato Miso Soup w raisin croutons!] and Barracuda [Menu PDF] [Vegetarian Chili Relano!!].
Top Three Places I Would Go
Now, if I'm being honest, I would literally spend the next three weeks eating at every single one of these restaurants. But since I can't I will give you my top three picks and why.
Tempest Bistro: This is an old favourite of mine because Chef Fred always cooks up amazing food and his menu for RW has me licking me screen. Deconstructed Dark & Stormy Cheesecake?! Yes please!
Marcus': Another favourite spot of mine plus I adore Chef Danai. He creates interesting food and actually cares about giving vegetarians and vegans delicious options. I've not dined here for RW so looking forward to stopping by.
Blu: Every time I eat at Blu, the food is incredible. I haven't been for quite some time so I'm thinking it will make my list for this year. Plus they have a different menu for each week, so that has me intrigued.
As I said earlier, RW is one of my favourite times of year. I hope this guide helps you to make the best decisions on where to go to get the best bang for your buck, for date night, the best new restaurants, the most interesting menus and finally, three places where I would eat.
Here's the link to the comprehensive list from BTA along with all the menus here.
- Mikaela Ian Pearman is a former journalist, communications specialist, local blogger and foodie. She blogs at www.mikaelaian.com, and will also be doing food reviews for Bernews over Restaurant Weeks, which which is set to take place from January 17 to February 3.

Read More About
Category: All, Entertainment, News