The Bermuda Stock Exchange [BSX] has listed its first London domiciled Cat Bond. The listing was sponsored by Estera Securities [Bermuda] Limited.
"The £75M Baltic PCC Limited Series 2019 Principal-At-Risk Variable Rate Notes were issued through the company's protected cell 1 and are exposed to risks from acts of terrorism in covered parts of England, Wales and Scotland. This transaction follows the growing trend of atypical risk structures and the movement away from pure catastrophe risks like hurricanes and earthquakes," Estera said.
"This is the second non-Bermuda domiciled Cat Bond to be listed on the BSX for 2019, following Ireland domiciled Atmos Re DAC's €45M Cat Bond in January, also sponsored by Estera.
"The BSX is already home to over US$30B of Insurance Linked Securities [ILS] with a record number of issuers listed on the Exchange in the last year. The BSX is internationally recognised and sits on the Board of Directors of the World Federation of Exchanges [WFE] and a recognised Stock Exchange by the UK HMRC, making it an attractive option for non-Bermuda domiciled Cat Bonds.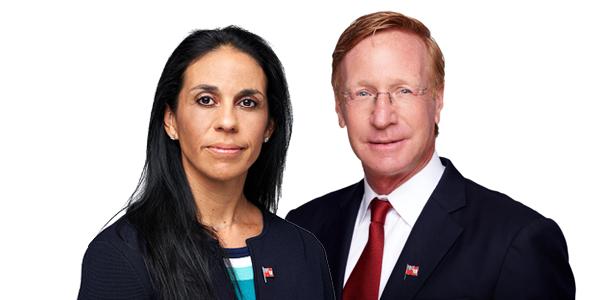 Greg Wojciechowski, President & CEO of the BSX stated, "The BSX is delighted to welcome Baltic PCC Limited to listing on the Exchange.
"Baltic PCC Limited joins over 200 ILS structures that have chosen the BSX as their international listing venue of choice. Baltic PCC Limited's listing also underscores the BSX commitment to providing world class listing services to the expanding global ILS market, as numerous ILS structures originate from locations other than Bermuda.
"The BSX also congratulates Estera in supporting this important transaction. BSX Listing Sponsors play a key role in the Listing Process in providing a mechanism of communication with the Exchange and ensuring that issuers understand their regulatory obligations."
Estera's expertise in the ILS market covers incorporations, corporate services, directorships, trust administration, listings and liquidations. The company's ILS team has been involved in over US$25B of ILS issuances to date, with the listing work being led by Associate Director, Sherman Taylor.
"Estera is proud of the key role it plays in Bermuda's insurance/reinsurance industry", says Managing Director, Alison Dyer-Fagundo. "We are thrilled to work with issuers of innovative products and to promote Bermuda as a jurisdiction of choice for ILS and listings on the BSX".
Read More About