RELO Connect and CP Athletic Development will be hosting a free information session for parents and student athletes who are interested in the taking the next step in their journey towards overseas education.
The partnership combines The RELO Connect's experience in assisting students and families with their relocation requirements and CP Athletic Development's experience in assessment and training of student athletes to prepare for overseas education experiences.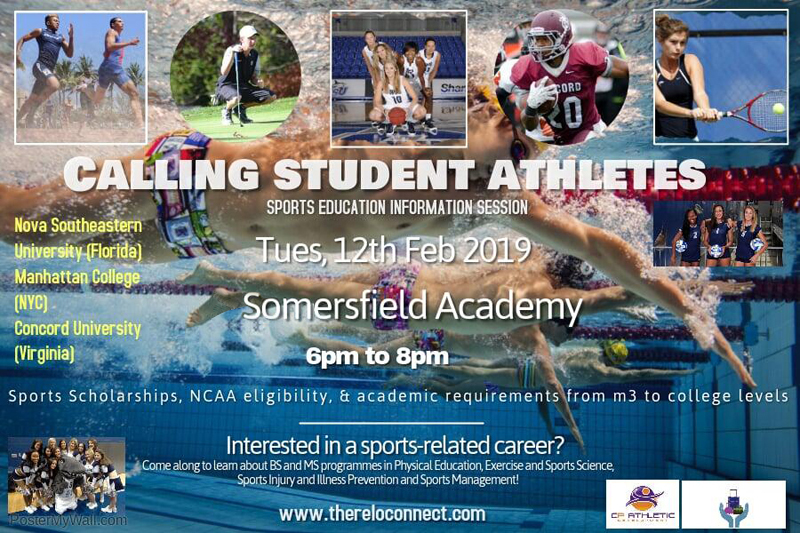 Representatives of both organizations will be on hand to discuss the preparation requirements to consider prior to completing applications.
There will also be details shared about official representation agreements with Colleges and Universities. Parents will also learn about the student support services provided by the group including, travel companionship, emergency support and guardianship.
There are multiple avenues that students may be interested in pursuing including; professional sporting opportunities, global tournament participation, traditional employment via sports scholarships or sports related employment.
The meeting will be held at Somersfield Academy in the Common Room on Tuesday, February 12th 2019 from 6-8pm
For further information please visit the website at www.thereloconnect.com

Read More About