[Written by CedarBridge students Cassandra Daponte and Kace Wales]
On Wednesday, January 30, 2019, Minister of National Security Wayne Caines spoke to CedarBridge Academy students about finding the greatness within each and every one of them.
The Minister referred to his life, saying, "I encountered many hurdles, but it's up to the individual to jump over them."
He said three words, and hoped that these words inspired at least one student in the auditorium, "'Passion, Purpose, Plan.' You must know your passion, to identify your purpose and set a plan to make your passion a reality."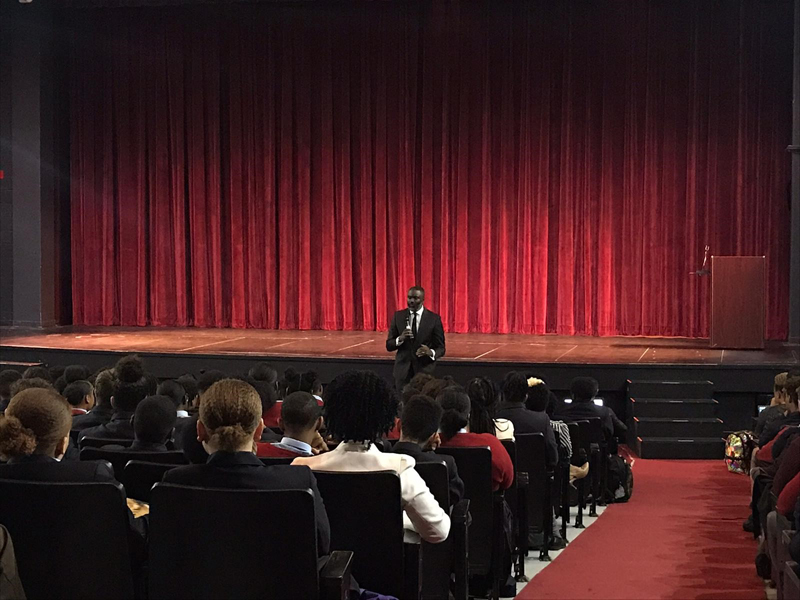 He conveyed to the students that there is indeed 'greatness in this room' and that if everyone continues to push themselves to meet their maximum potential, they will be able to contribute to a sustainable Bermuda for future generations.
Minister Caines implored the young Bermudians to strive for excellence, and further reiterated that many opportunities are accessible here island wide once students remember to follow through on their Passion, Purpose and Plan.
Minister Caines shared his journey with CBA students; he pushed aside all his struggles and ventured off to University where he studied law. This exemplifies that no matter what you have been through in your life, if you want to be great – persistence is key.
By pushing himself, he was able to rise from being a moderate student, to becoming the CEO of Digicel, and is now the Minister of National Security.
"Failure is not an option and it can never win if your determination to succeed is strong," he told the students.

Read More About