The Department of Community and Cultural Affairs is inviting members of the public to attend an upcoming Emancipation Forum entitled "Through A Glass Darkly: Black Bermudians In Media".
"One of the primary objectives of the forum is to look at how media has shaped how Black Bermudians were viewed and viewed themselves," a spokesperson said.
"The forum will be held in honor of Mr. Montague Sheppard because of the distinctive and critical role that he played as a Black Bermudian in the arena of radio and television broadcasting during the mid-1950s and the 1960s.
"Mr. Sheppard's Capital Broadcasting Company established a niche in public broadcasting that was prolific, unparalleled and unprecedented in the history of public broadcasting in Bermuda.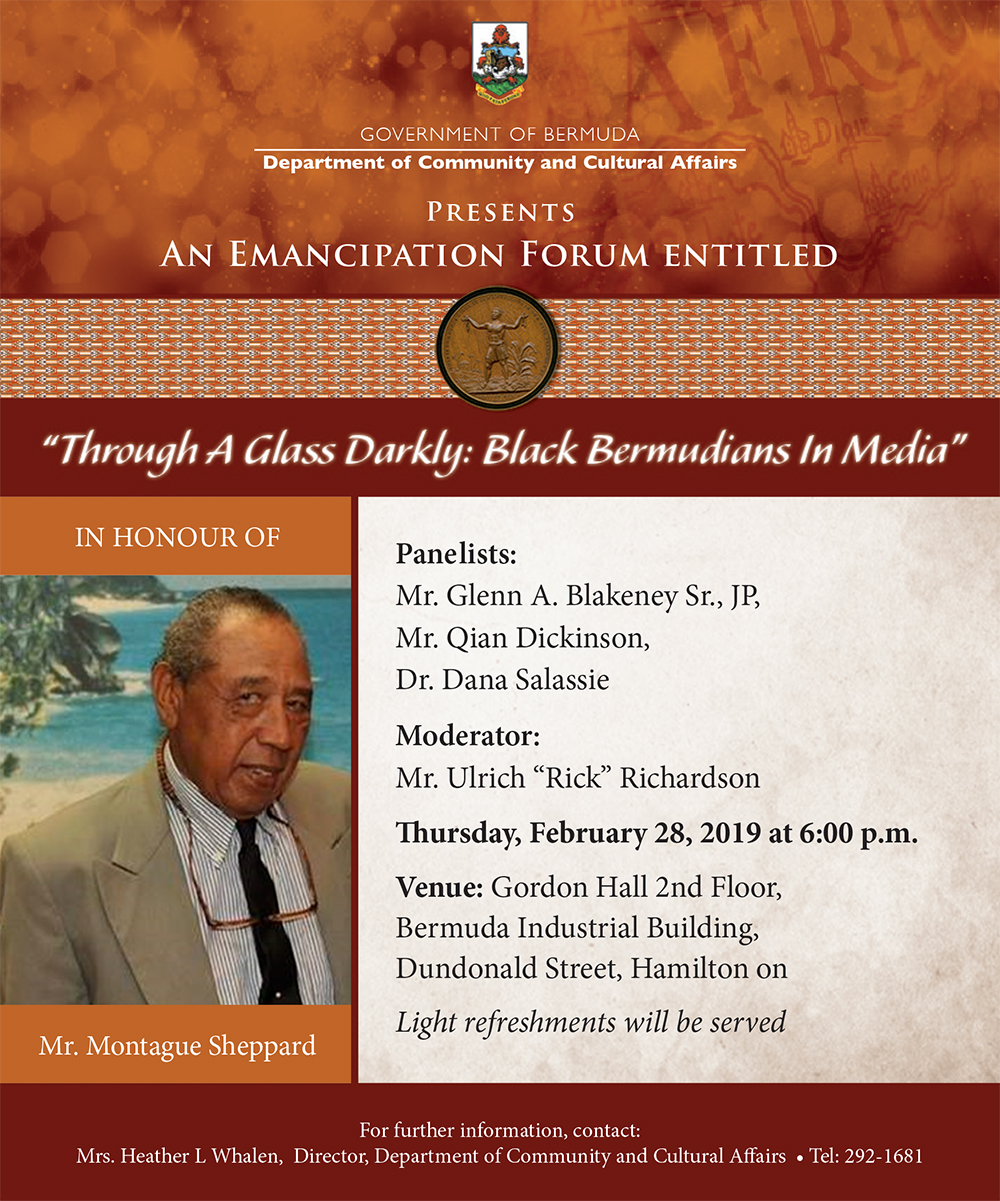 "Panelists include Mr. Glenn A. Blakeney Sr., JP, Mr. Qian Dickinson and Dr. Dana Selassie. The Moderator will be Mr. Ulrich "Rick" Richardson.
"The free event will be held in Gordon Hall on the 2nd floor of the Bermuda Industrial Building, Dundonald Street, Hamilton on Thursday, February 28 at 6pm. Light refreshments will be served."
For further information, contact the Director of the Department of Community and Cultural Affairs Mrs. Heather Whalen at 292-1681.
Read More About
Category: All, Entertainment, News