Bermuda's Shianne Smith shattered the Bermuda pentathlon record while competing in the French Indoor Championships.
Smith finished with 3,613 points, which not only broke the Bermuda record, but also earned her the bronze medal.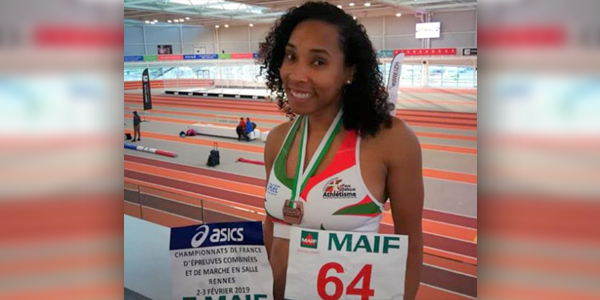 The pentathlon consists of five events, and Smith clocked 9:06 during the 60m dash, finished the high jump with a top leap of 1.52m, recorded a throw of 11.27m in the shot put, leaped 5.38m in the long jump, before finishing up with a time of 2:22.00 in the 800 meters.

Read More About