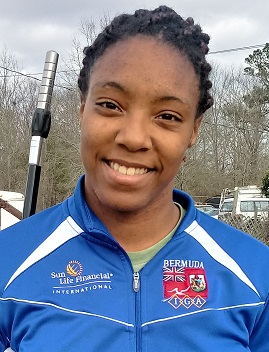 Archer Tiffany Slaton recently competed in the Vegas Shoot archery tournament.
Slaton competed in the Championship Recurve Female Division against some of the top female archers in the world.
She set herself a goal to make it into the 800 out of 900 bracket and accomplished just that, scoring 804, with rounds of 267, 260 and 277, finishing 37th out of 47 archers in the division.
"I'm shooting in honour of my Bermudian heritage and the people of Bermuda," Slaton said.
"In the championship arena, only the countries that are represented have flags flown.
"I'm really excited to see the Bermudian flag behind my target. It is a reminder of why I'm here and my connection to a small island with a big heart for archery.
"Thank you also to MWS Smashing Arrows, my hometown Archery Club, NAAB, Bermuda Archery and Fencing, and all my friends and family for supporting me in my archery endeavors."

Read More About