The Bermuda Bicycle Association [BBA] opened its road racing season this morning with the traditional team time trial of 10.8 miles from the former Paget Post Office on Middle Road to Barnes Corner and then back along South Road to Bermuda College.
Teams of four raced against the clock to set the fastest time with the finish time taken from the third rider from the team to cross the line. Topping the tables for the day was the group from the VT Construction / Madison team comprised of Dominique Mayho, Jamie Cousines, Kwame Curling and Steve Smith in a time of 25:05.
While more than 30 seconds slower than the course record set by Mayho and his teammates in 2016, it was 34 seconds faster than the Winners Edge group of Darren Glasford, Mark Hatherley, Nicholas Narraway and Alexander Miller.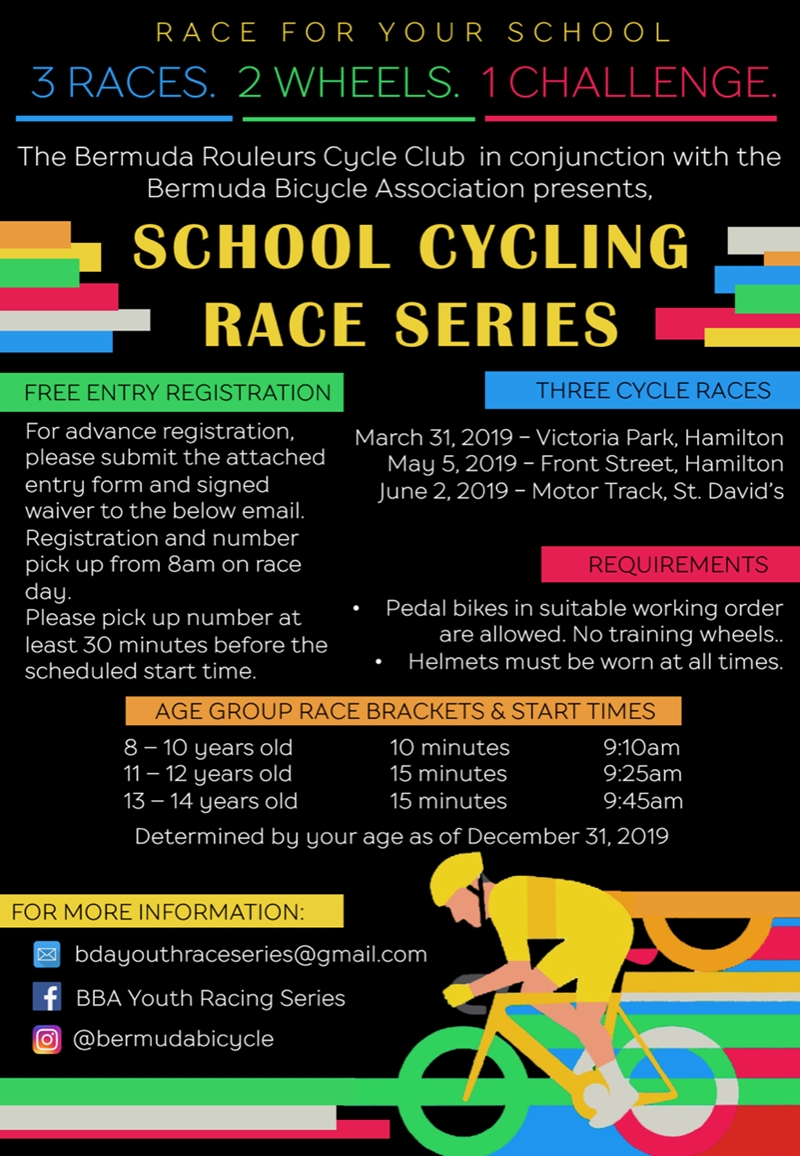 Third place was the second group form VT Construction / Madison with Fabien Schönenberg, Adam Harbutt, Andrew Simons and Phil Mace at 26:04. The top women's team was also VT Construction / Madison [Rose-Ana Hoey, Cora Lee Starzomski and Maddie Durkin] in 29:56 and the top Juniors were Nazarai Fox, Liam Flannery, Tommy Marshal and Keiran Malott, riding for Bermuda Junior Cycling in 29:07.
Cycle racing moves back to the off-road scene for the Winners Edge Mountain Bike National Championships next Sunday at Ferry Reach to close out the MTB season. Then all the action is back on the roads, starting with a criterium at Victoria Park on March 31 organized by Bermuda Cycling Academy.
Included in the crit will be the first of three scheduled events for primary and middle school students. These school-focussed events be free to enter and any style of bike will be permitted. Information on the series is being distributed through school PE departments or can be obtained by contacting bdayouthraceseries@gmail.com.
The full results follow below [PDF here]:

Read More About