Bermuda's Under 14 Boys team of Antonio Warner, Bobby Bart, and Mackai Whitter recently continued competing in the ITF World Team Junior Tennis Competition in Santo Domingo.
The Bermuda team is in the main draw for a spot in the top eight and they took on the fifth seeds Costa Rica, losing 3-0.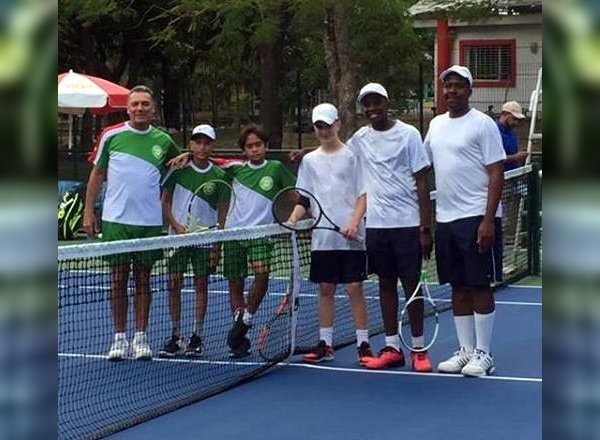 Warner went down in straight sets 6-1, 6-1 in his one hour and five minute battle against Andres Caceres.
The second match was a marathon that saw Whitter fall to Adrian Quiros in a three set over two hours and twenty minutes battle 2-6, 6-4, 6-1.
The doubles team of Bart and Whitter fell to Javier Araya and Caceres in straight sets 6-2, 6-4.

Read More About