In celebration of International Women's Day 2019, Conyers Dill & Pearman launched a Dress for Success initiative across the global firm, asking for donations of women's business clothing, to pass on to local charities. In Bermuda, the clothing has been donated to the Red Cross, and will be sold at their "Upstairs Closet" outlet at very affordable prices.
"As part of our work to support women on their journey to employment we asked our staff to donate gently used women's professional clothing, shoes, handbags & accessories. We were delighted with the generous response and have passed on to the Red Cross a large collection of contemporary, seasonal business attire," said Conyers Director Julie McLean.
"This campaign provides a wonderful opportunity for our staff to share their experience and encourage female job-seekers, as each piece of professional attire reflects the real-life phases of an individual's career path to attain self-defined success."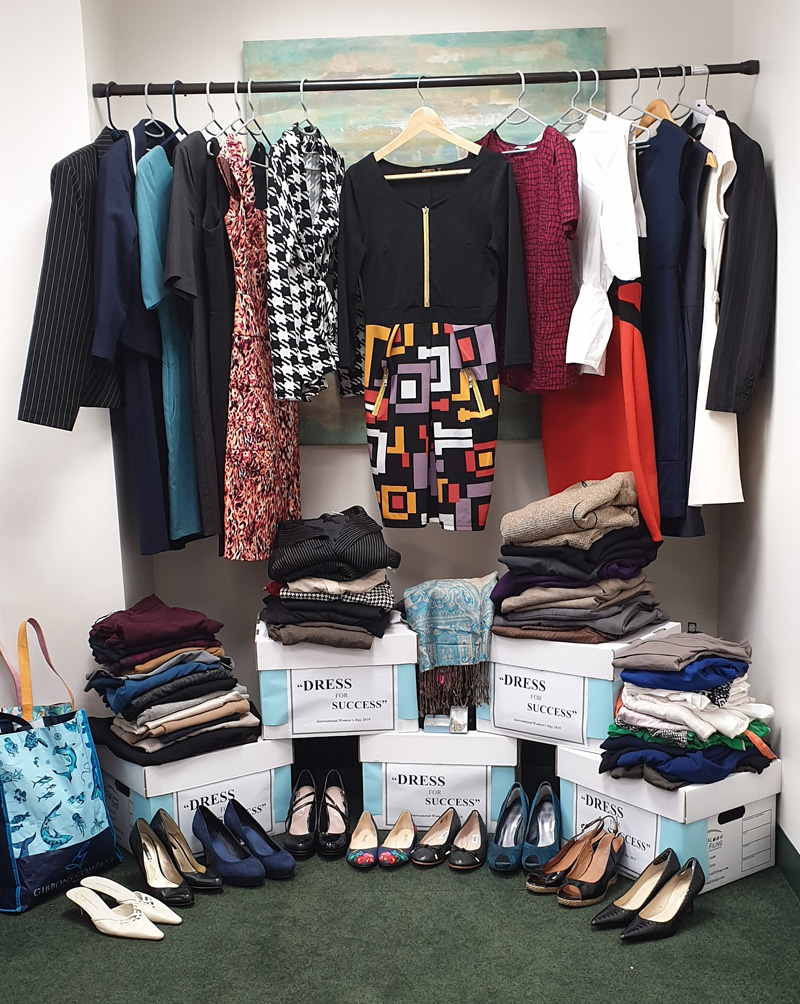 Ann Spencer-Arscott, Executive Director of the Bermuda Red Cross, said: "We are delighted that Conyers has given us the opportunity to collaborate in helping women prepare themselves for the workplace.
"Many people find it hard to afford professional clothing at retail prices and I encourage all women in that position to visit the Upstairs Closet over the next few weeks and see if there is something that might work for them. We plan to have a special rack for business attire."
Dress for Success initiatives across the globe have been empowering women to achieve economic independence by providing a network of support, professional attire and the development tools to help women thrive in work and in life. Dress for Success has provided clothing, confidence and career boosts to more than one million women around the world since 1997.
Read More About