Speaking ahead of Bermuda's match vs the Dominican Republic, Bermudian footballer Zeiko Lewis said the team is "focused and ready for the job at hand," according to a story on the Concacaf Nations League website.
The story said, "Just three points against the Dominican Republic on Sunday separates Bermuda from a historical first-time qualification for the Concacaf Gold Cup, and needless to say the Gombey Warriors are clearly focused on the task at hand.
"It's a very positive mindset heading into this final Concacaf Nations League qualifier," said Zeiko Lewis in an interview with Concacaf.com.
"We are all focused and ready for the job at hand. We know it is not going to be an easy task, but we are all mentally and physically prepared to go beyond our limits to achieve our goal of winning the match.
"Also, we have a great support system back home growing with every step we take in this tournament. The better we do the more support we are seeing from our fans back home. Some are even making the trip down to Dominican Republic to support us," added Lewis.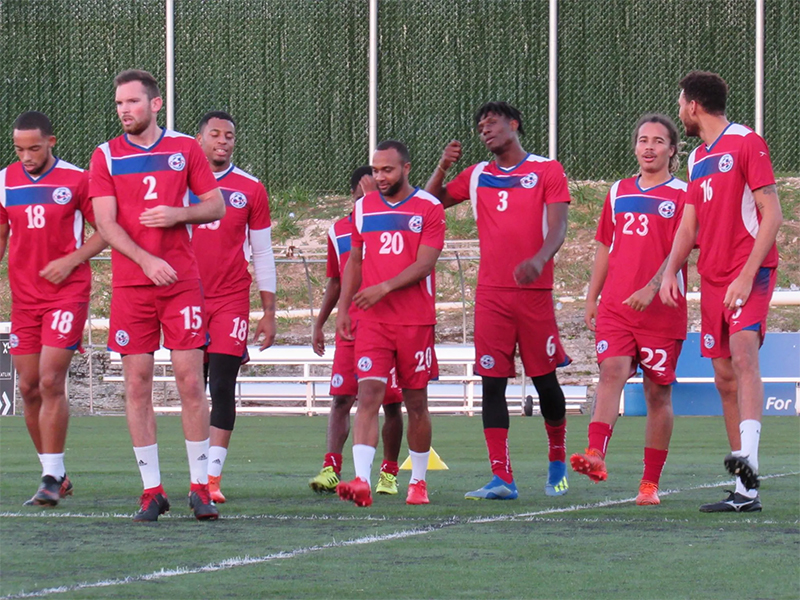 "With a win on Sunday, Bermuda, who is seventh-place in the 34-team table, can all but punch its ticket to this summer's Gold Cup.
"If it were to happen, it would be the fulfillment of a dream within Bermuda football and also give its footballers the chance to show their wares against the region's giants."
Read the full story here on the Concacaf Nations League website.

Read More About