Last night, the Minister of Labour, Community Affairs and Sports Lovitta Foggo greeted members of the Bermuda Sanshou Association at the airport following their success at the 20th Bridgetown Burning Martial Arts Festival in Barbados over the weekend where they claimed 19 medals – 11 gold, 4 silver and 4 bronze.
Minister Foggo congratulated all of the medalists and gave a particular congratulations to Talia Iris who personally added three Gold Medals to Bermuda's tally by delivering flawless, high-scoring forms in Open Hand Kata, Open Hand Weapons and Tai Chi Weapons.
Minister Foggo added, "I understand that Ryley Mason celebrated her 18th birthday by defeating Chevreuil Johana of Martinique in a three-round Kickboxing match to claim the Gold Medal in the Women's 60kg Kickboxing Division…Ryley, a belated happy birthday to you and congratulations; what an incredible way to mark that milestone!
"Well done also to twelve-year-olds Dominique Brown and Szaine Williams for their Gold wins; I heard they won against older, teenage opponents! Well done to all medalists – Matai Phipps, Shaela Bailey, Nathaniel Thomas, Quennel Robinson and Krista Dyer.
"Krista – congratulations on being crowned Ultimate Long Beach Champion 2019 for beach wrestling! Thank you to the coaches who work tirelessly with our young people; their success is also your success."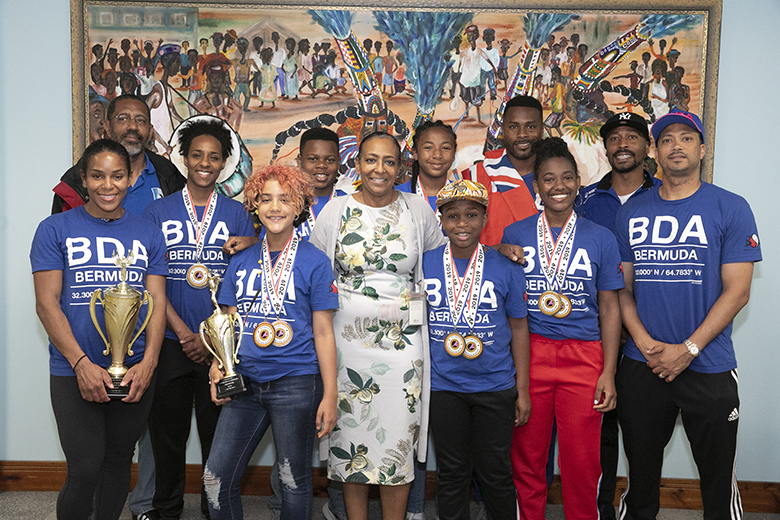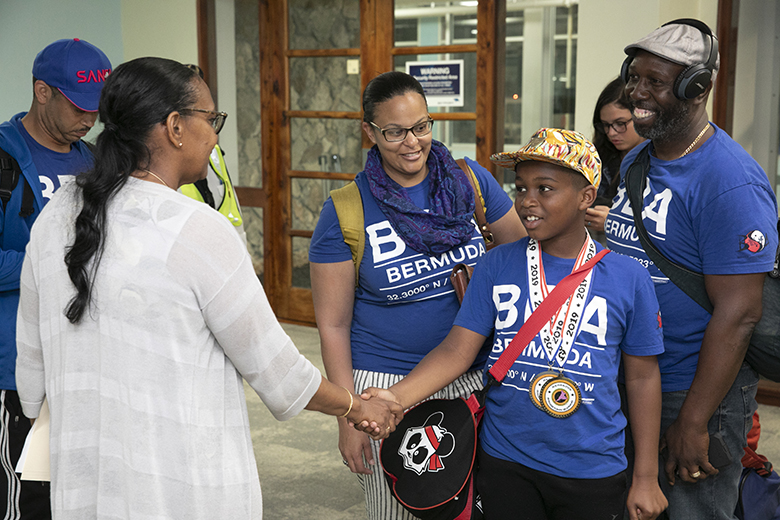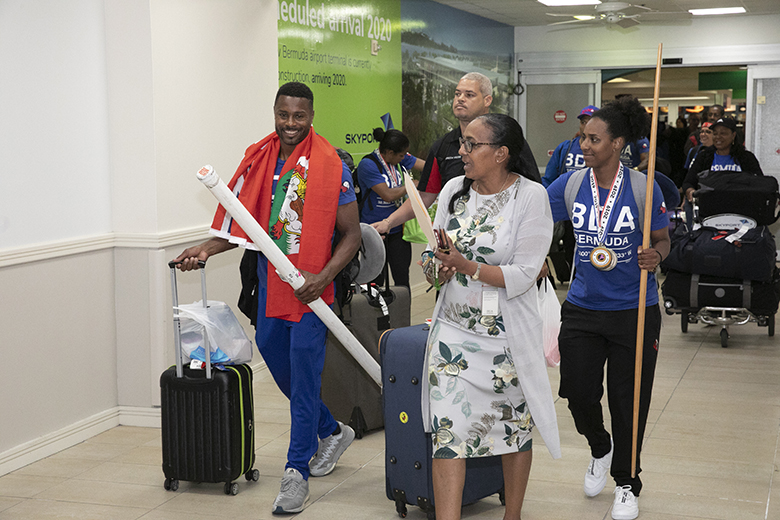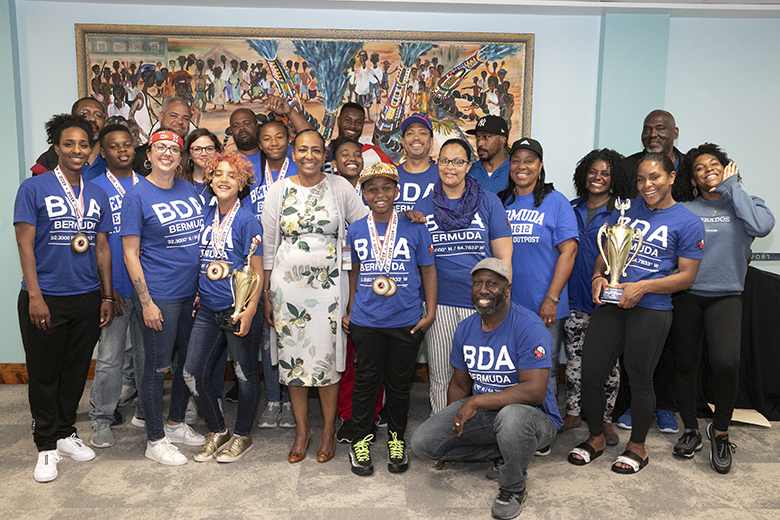 Read More About