Due to unforeseen circumstances, the Southampton Parish Council has rescheduled their Business Breakfast for Thursday, May 2 from 8.00am to 9.30am.
The event poster says, "The key speaker will be Craig Christensen from Morgan's Point/Carolina Bay Project. Invitation extended to all business owners that live in Southampton.
"Eat. Learn. Network. Bring your business cards to enter for a raffle prize.
"Thursday, May 2 from 8.00am to 9.30am at Henry VIII restaurant. Please RSVP to spc244@gmail.com or call 747-1093."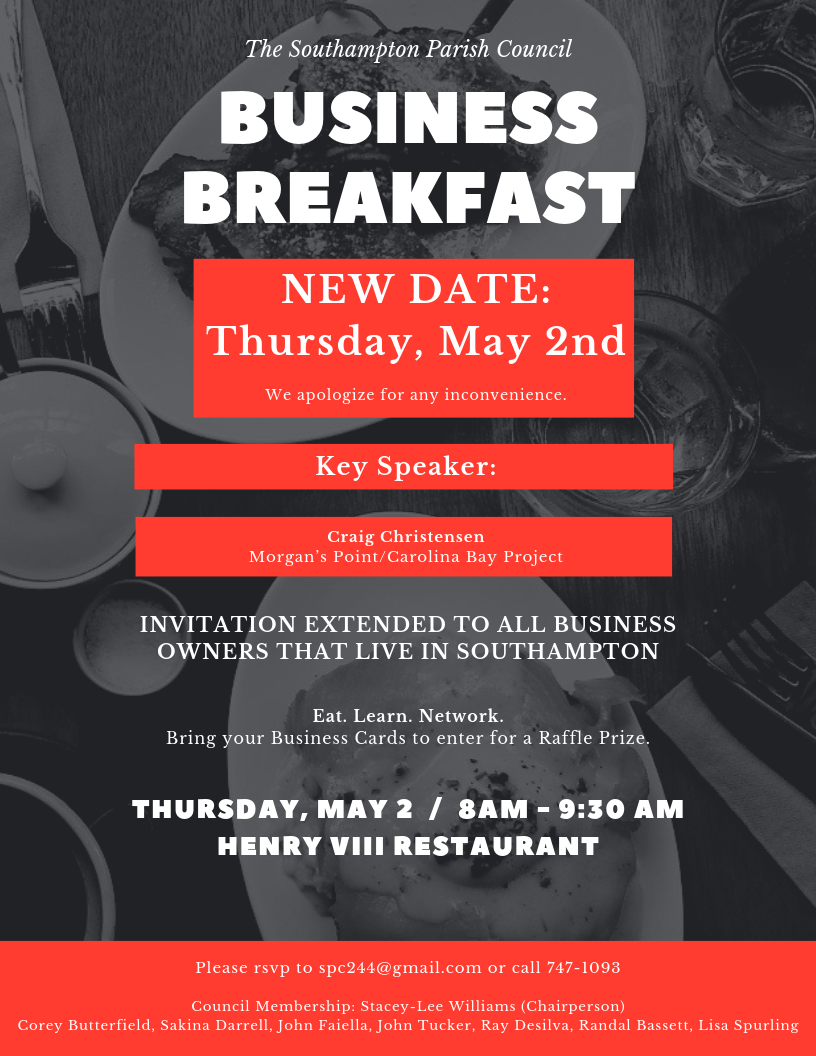 Read More About