On Good Friday, April 19th, Conor White, 19, participated in the Mossport Classic, which is part of the Ontario Cup Series. The road race took place around the Canadian Tire motorsports park.
White was in the Elite Men's 3 division, representing NCCH P/B Franklin Templeton Investments. The race involved 20 laps [79 km] of the race track. It was raining and only 3 degrees Celsius.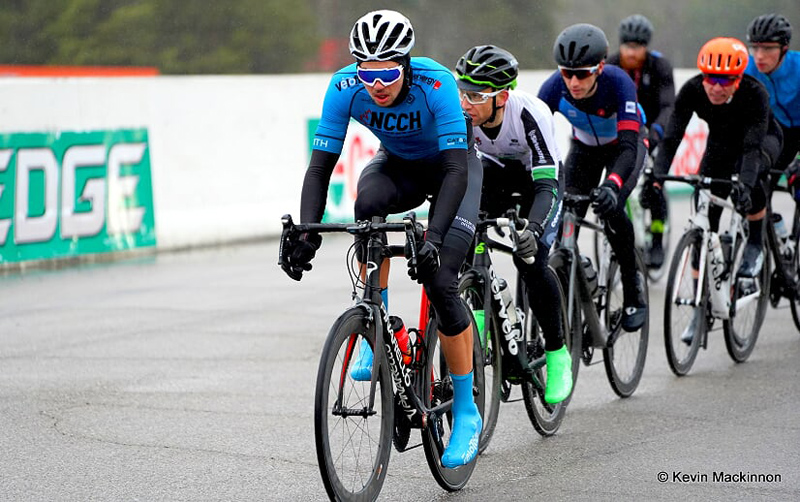 The group was together for the first three laps, then there was a small breakaway group for 1 lap. White bridged across on Lap 4, and then was in a three man breakaway group for many of the remaining laps, eventually lapping the main group.
With 2 laps to go one the riders dropped off the breakaway group and then on the final lap, White managed to breakaway from the remaining lead rider to take the win by 31 seconds.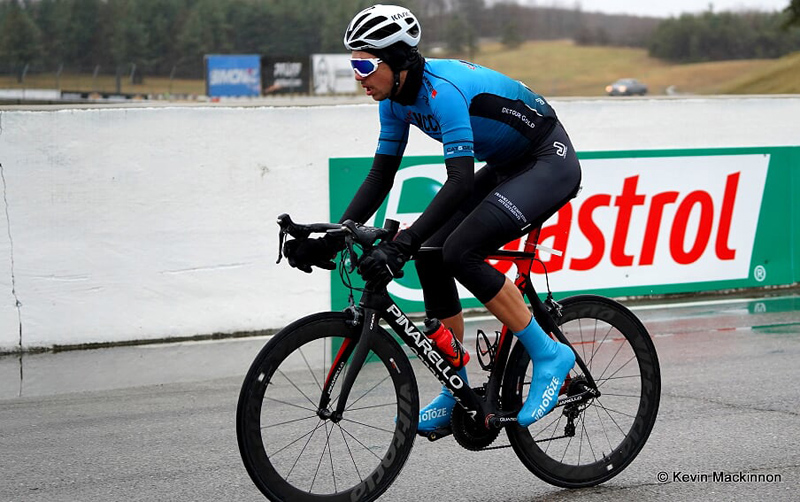 Read More About