Bermuda Futsal Federation [BFF] announced the deadline for Corporate Futsal League team registration will be on Tuesday, April 30 with the games will be held at the Bermuda College Gym.
"Each team shall have a minimum of 8 registered players on their roster. The registration fee per team is $350. Please make all cheques payable to the Bermuda Futsal Federation," the organisation said.
For further registration details and information contact the BFF via email bdafutsal@yahoo.com or call 595 8787.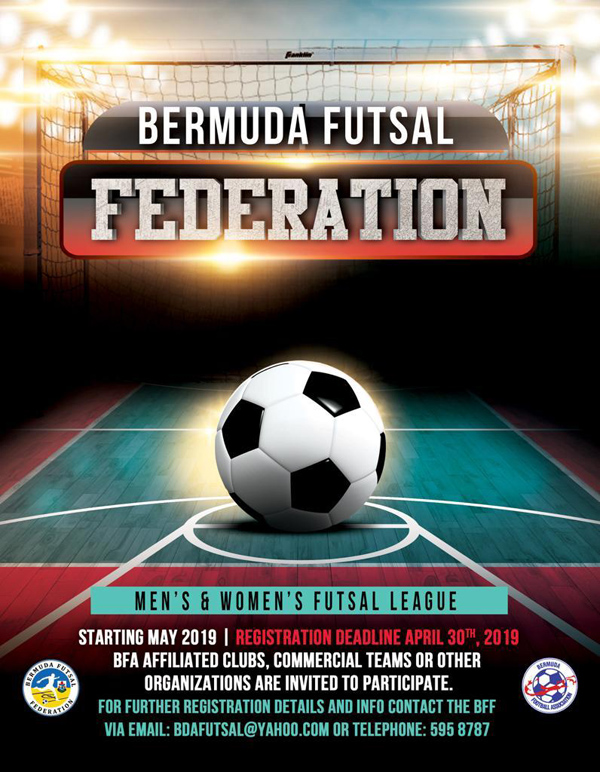 The Corporate Futsal League Registration Form follows below [PDF here]

Read More About