[Updated] Bermuda Fire and Rescue Service personnel attended a fire this afternoon [April 2] located at the structure that houses the new Visitor Services Centre on the Hamilton waterfront.
Fire fighters wearing breathing apparatus were seen heading into the structure. Further details are limited at this time, however we will update as able.
The two-level – plus roof deck – structure previously served as the Artemis Team Base during the America's Cup.
Update 6.17pm: A Bermuda Visitor Services Centre spokesperson said, "Bermuda Visitor Services Centre Ltd. would like to thank the Bermuda Fire Service for its quick response to extinguish a small welding fire at its Hamilton location. Fortunately the fire was put out quickly without any injuries and only minor damage to a bathroom ceiling. Work has already resumed this afternoon to complete the final fit out at the Hamilton Visitor Services Centre, which will open as planned later this week."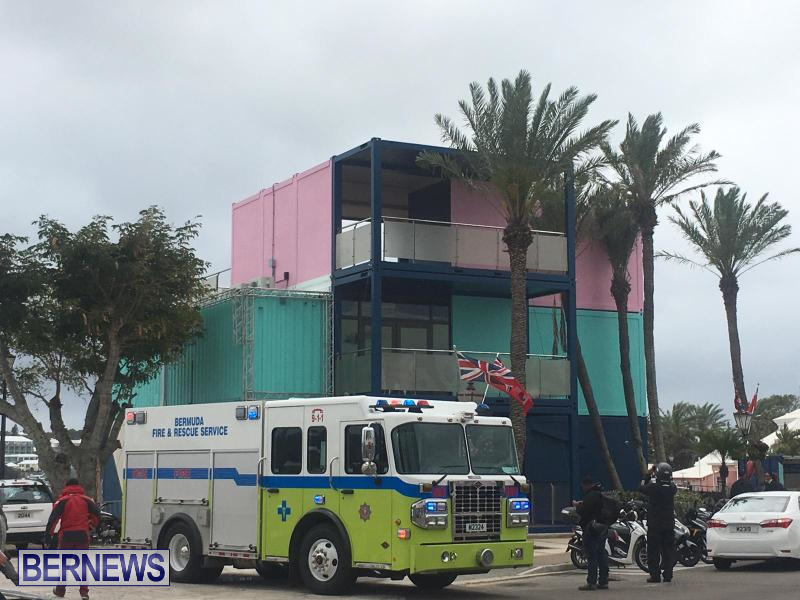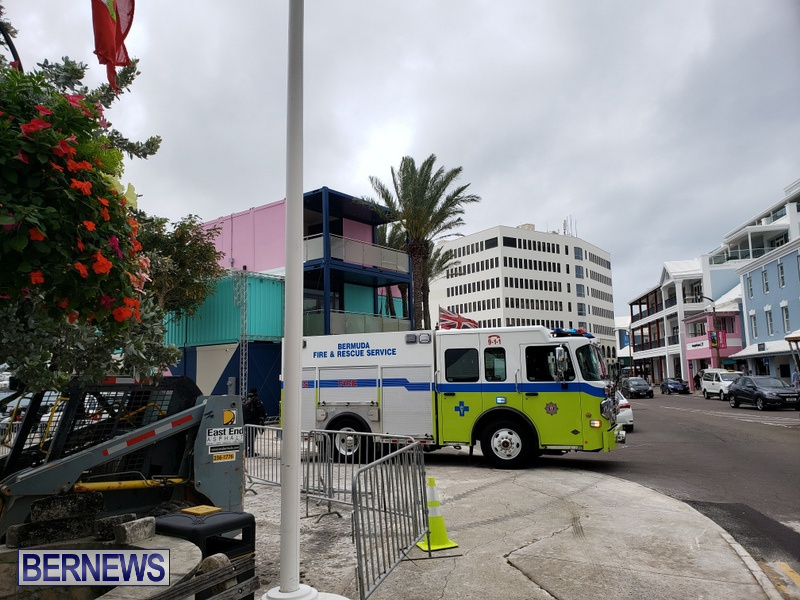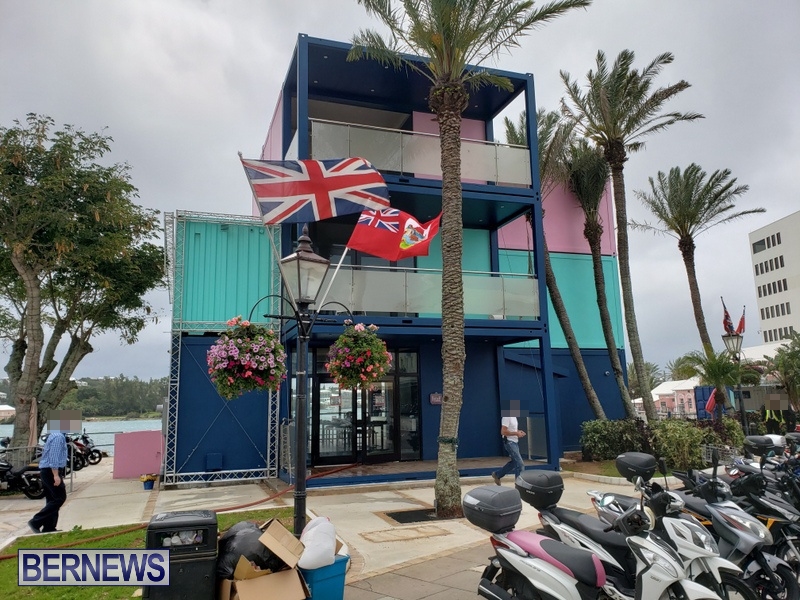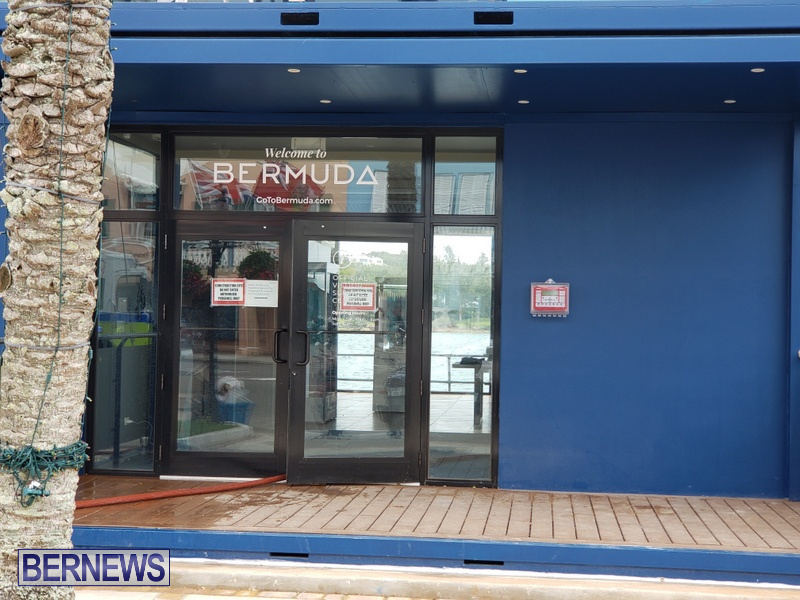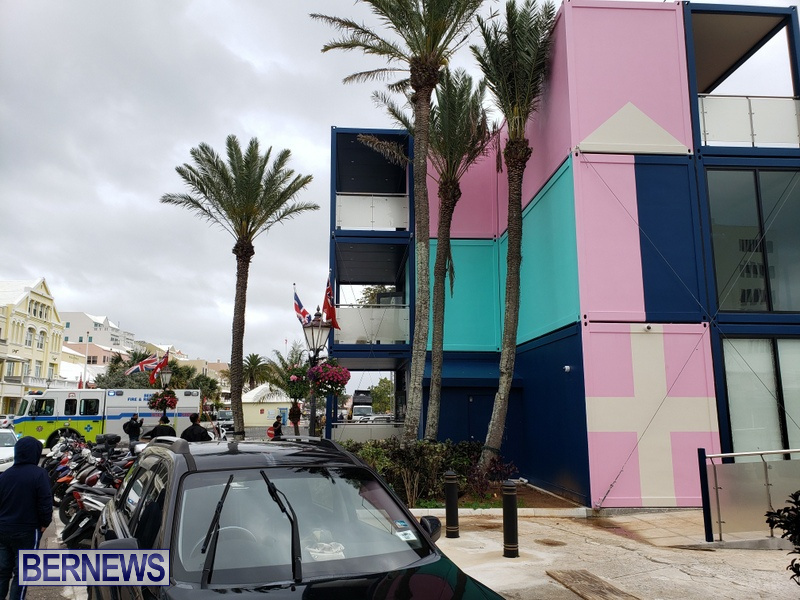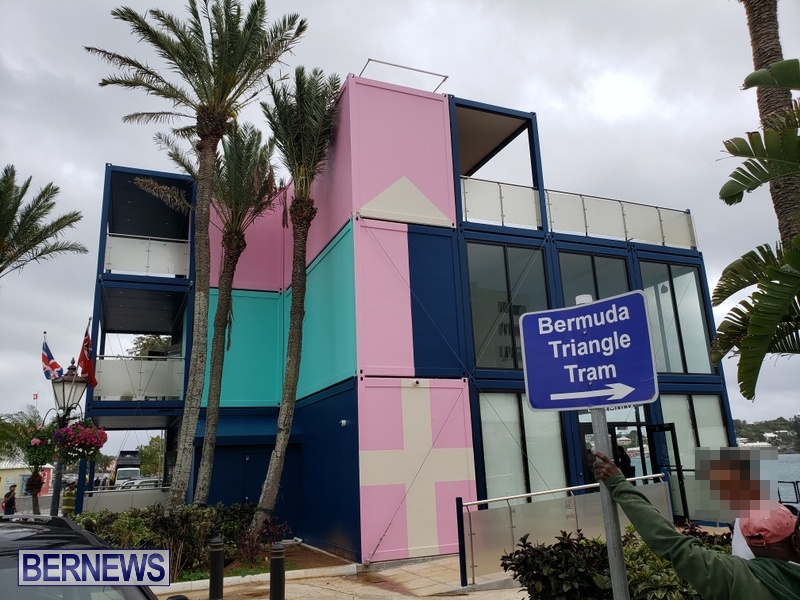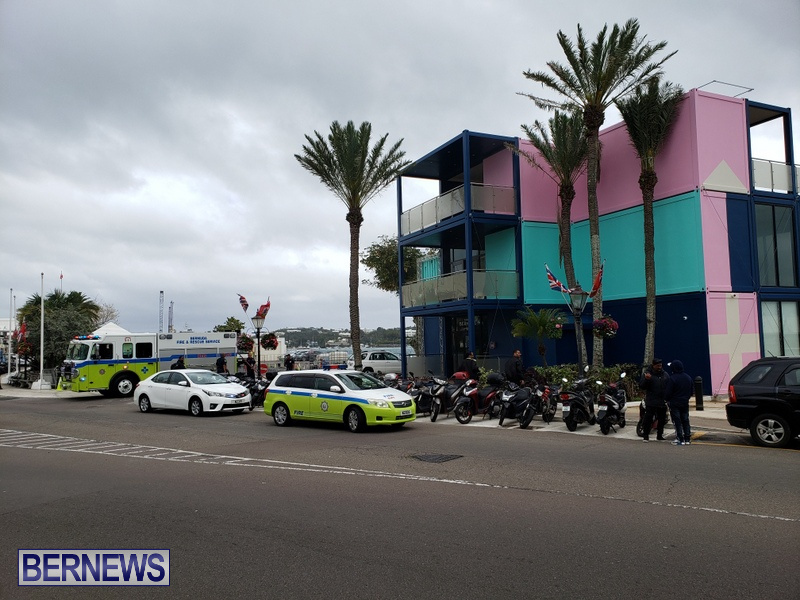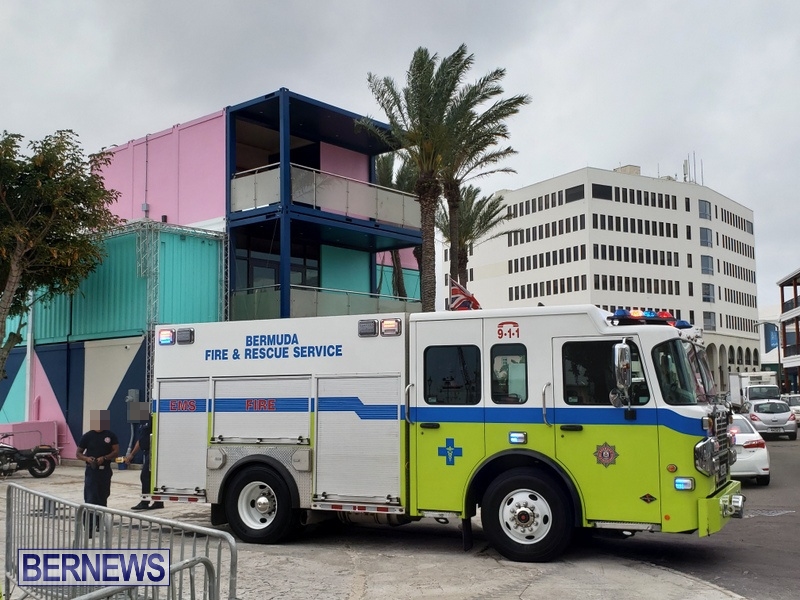 Read More About
Category: Accidents and fires, All, News, Photos