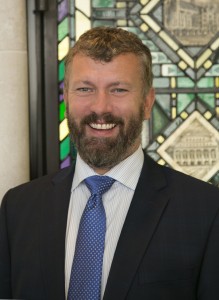 Ignite Bermuda, the island's first privately funded business accelerator, announced the appointment of Sean Reel as Executive Director.
In partnership with Entrepreneurial Spark, one of the UK's largest operators of accelerators, the new bespoke hub aims to be the ideal environment for local entrepreneurs to help them grow and scale their businesses.
"We are delighted to welcome Sean to Bermuda and Ignite," said Don Mackenzie, Chairman of Ignite and Owner of New Venture Holdings. "Sean has a proven track record of entrepreneurship and mentoring start-ups, and we are fortunate to have someone of his caliber helping Bermudian entrepreneurs and small businesses."
"Sean's experience is ideal for Ignite," said Neil Patterson, Vice Chairman of Ignite, and Chairman of KPMG in Bermuda. "Sean is passionate and driven to help and inspire entrepreneurs, and he also has a tremendous amount of experience founding start-ups, mentoring, and investing in early stage companies."
"I am proud to be part of Ignite Bermuda and to have joined the team at such an exciting time, with our first cohort of seventeen entrepreneurs starting on May 6," said Sean Reel, Executive Director, Ignite Bermuda.
"Having access to a strong network and resources can really help entrepreneurs with all aspects of starting and scaling their business, and I can't wait to be working alongside them as they pursue their dreams."
Mr Reel has held a number of senior roles including Chairman, CEO and Non-Executive Director. He has founded and listed two companies on the London Stock Exchange. He has led or supported deals in excess of £1.1 billion including trade sales initial public offerings and management buy-outs, as well as complex property transactions.
He was Entrepreneurial Judge & Mentor for Richard Branson's Voom Pitch programme in the UK. He also represented UK Business supporting the British Ambassador in promoting inward investment from China. He is an advisor to the Board a number of ventures funds and large well-known companies.
Mr Reel has also worked in senior roles for large international companies including Smith & Nephew, Boots, IPC Media, Haymarket, and numerous early stage businesses.

Read More About