Twenty-two Bermuda businesses have now successfully completed Bermuda's National Service Standards Programme [NSSP], a process created and managed by the Bermuda Tourism Authority [BTA].
Six businesses were newly certified in March 2019:
Barracuda Grill
Devil's Isle
Dowling's Marine and Auto Services LTD
Frog & Onion Pub
Pickled Onion
Royal Palms Hotel
Each of the newly certified businesses will be identified on the GoToBermuda.com website with a star, making their certification clear to site visitors. Additionally, these businesses will be pinned to the top of the page in their respective sectors when a user launches a search on gotobermuda.com.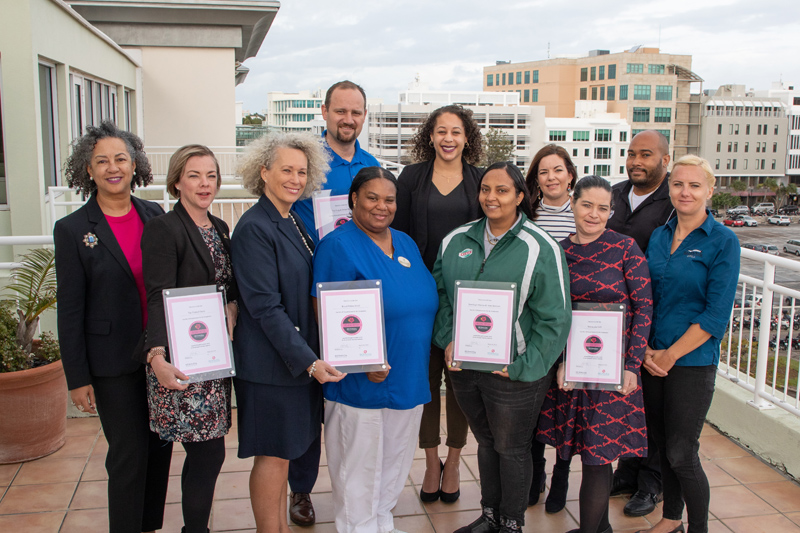 "The BTA is proud to welcome these newly certified Bermuda businesses," said Bermuda Tourism Authority COO Karla Lacey, who oversees the NSSP.
"Providing customers with a higher standard of service is one of the most effective ways for Bermuda to elevate and enhance its value proposition. We look forward to working with all businesses that wish to demonstrate their commitment to quality customer service delivery."
These businesses join the 16 others that have earned their NSSP certification: For businesses that would like to start the process of NSSP certification, the next enrollment period will be this September. In the meantime, questions can be directed to info@service.bm or you can also visit service.bm.
"We continue to be pleased with businesses who are actively engaged in raising the standards of service across the island," Rasheeda Burgess, Bermuda Tourism Authority Tourism Standards and Training Manager said.
"Commitment to service excellence in Bermuda will positively impact visitor satisfaction which in turn will give them better value for the amount of money they're spending while visiting with us."

Read More About