News that Bermuda's Carifta swim and athletics teams returned home with over 40 medals. Daniel Phillips won the Rafa Nadal U14 Tennis Tournament, 'Bake From Scratch' magazine put the spotlight on Bermuda's baking scene in a multi-page editorial, and the Crystal Butterfly Literary Awards are set for May 5 were all some of the positive news stories from the past week.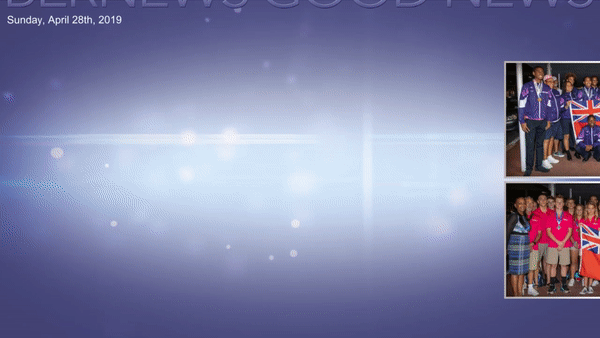 In additional good news, 8track and JustMike released new music, Sir Dudley released a song titled 'Back In De Day,' Anne Kermode completed the 100 mile Endurance Race in North Carolina, and Golf Digest named Rosewood one of best golf resorts in the Caribbean and Bermuda.
We also posted various community photo galleries, including coverage of the Easter Family Fun Day and the bluebird nesting season getting underway.
In an effort to highlight some of positive news happening in our community, we supplement our standard morning and evening email newsletters with a special Sunday "Good News" email newsletter edition, and also produce a highlight video and article which strictly focuses on the positive news about Bermuda and Bermudians from the past week. You can sign up to have the free newsletter delivered via email here, and/or access the links below.
In addition, for those who like positive news, please feel free to visit our sister site ForeverBermuda.com, which seeks to showcase uplifting Bermuda news and visitor related services, or BermudaCovers.com, which offers an array of free Facebook and social media cover images, graphic designs and videos to assist you in showing off your Bermudian pride on social media!
Links to some of the 'good news' from the past week are below:

Read More About