The Bermuda Underwater Exploration Institute [BUEI] will screen four feature films this month, with "Even When I Fall" on Thursday, May 16 at 7.30pm, "Tell it to the Bees" on Sunday, May 19 at 5.15pm, "Red Joan" on Tuesday, May 21 at 7.30pm, and "Gloria Bell" on Sunday, May 26 at 5.15pm.
Even When I Fall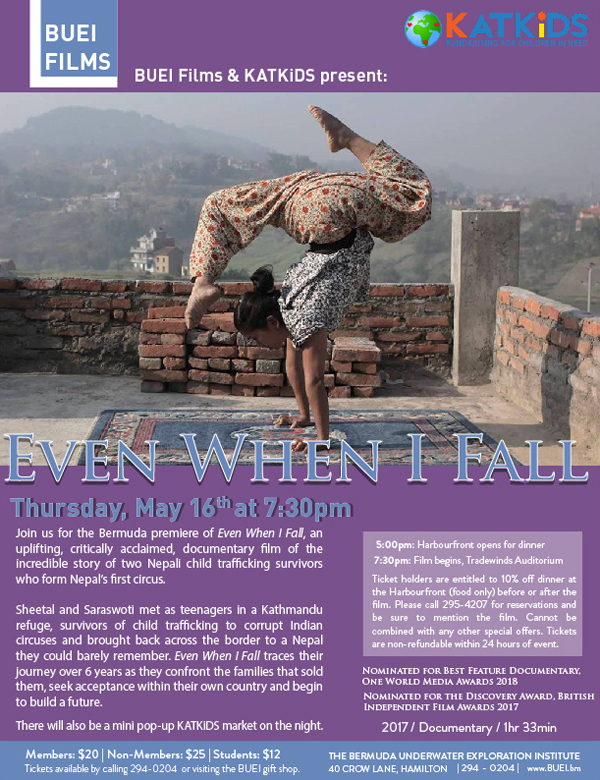 The event poster says, "Join us for the Bermuda premiere of Even When I Fall, an uplifting, critically acclaimed, documentary film of the incredible story of two Nepali child trafficking survivors who form Nepal's first circus.
"Sheetal and Saraswoti met as teenagers in a Kathmandu refuge, survivors of child trafficking to corrupt Indian circuses and brought back across the border to a Nepal they could barely remember. Even When I Fall traces their journey over 6 years as they confront the families that sold them, seek acceptance within their own country and begin to build a future.
"There will also be a mini pop-up KATKIDS market on the night."
Tell it to the Bees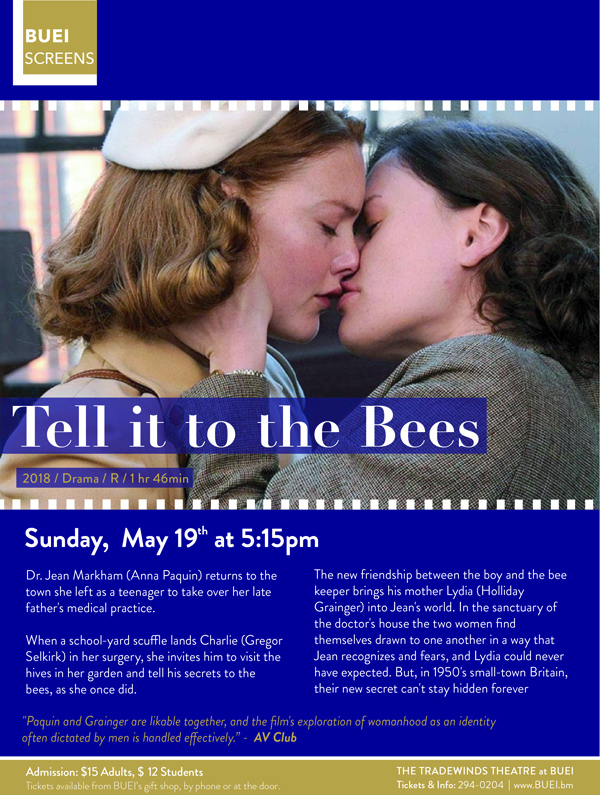 The event poster says, "Dr. Jean Markham [Anna Paquin] returns to the town she left as a teenager to take over her late father's medical practice.
"When a school-yard scuffle lands Charlie [Gregor Selkirk] in here surgery, she invites him to visit the hives in her garden and tell his secrets to the bees, as she once did.
"The new friendship between the boy and the bee keeper brings his mother Lydia [Holliday Grainger] into Jean's world. In the sanctuary of the doctor's house the two women find themselves drawn to one another in a way that Jean recognizes and fears, and Lydia could never have expected. But, in 1950′s small-town Britain, their new secret can't stay hidden forever."
Red Joan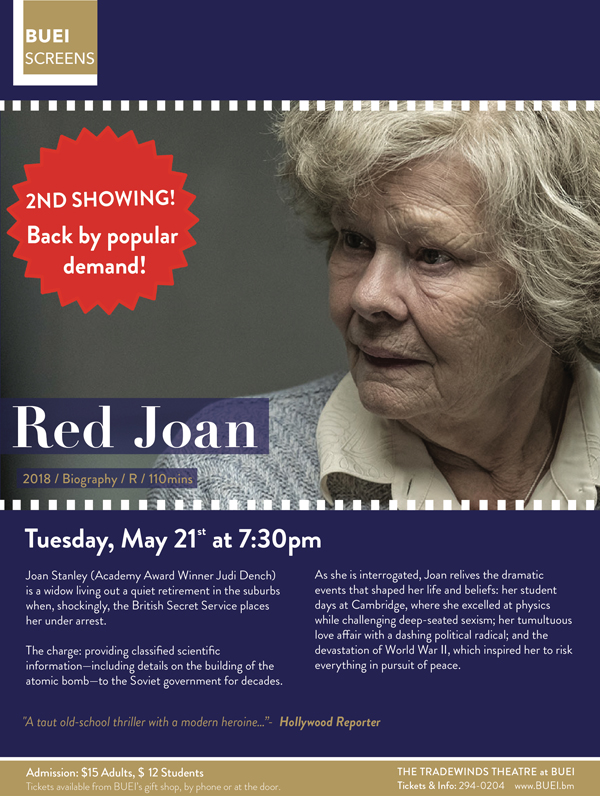 The event poster says, "Joan Stanley [Academy Award Winner Judi Dench] is a widow living out a quiet retirement in the suburbs when, shockingly, the British Secret Service places her under arrest.
"The charge: providing classified scientific information—including details on the building of the atomic bomb—to the Soviet government for decades.
"As she interrogated, Joan relives the dramatic events that shaped her life and beliefs: her student
Days at Cambridge, where she excelled at physics while challenging deep-seated sexism; her tumultuous love affair with a dashing political radical; and the devastation of World War II, which inspired her to risk everything in pursuit of peace."
Gloria Bell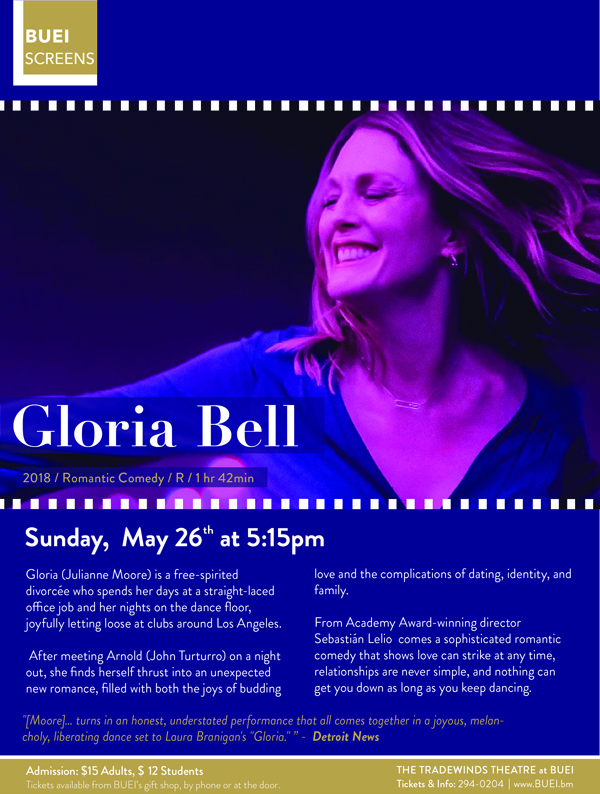 The event poster says, "Gloria [Julianne Moore] is a free-spirited divorcee who spends her days at a straight-laced office job and her nights on the dance floor, joyfully letting loose at clubs around Los Angeles.
"After meeting Arnold [John Turturro] on a night out, she finds herself thrust into an unexpected new romance, filled with both the joys of budding love and the complications of dating, identity, and family.
"From Academy Award-winning director Sebastian Lelio comes a sophisticated romantic comedy that shows love can strike at any time, relationships are never simple, and nothing can get you down as long as you keep dancing."

Read More About
Category: All, Entertainment, Films/Movies