[Written by Chelsea Andrew-Lawrence]
Are you interested in exploring the Christian faith, but don't like the idea of being cornered by a fanatical Christian asking "are you saved?" Lord help you if the answer is no!
Well fear not! No longer shall you be afraid of being cast into the fiery depths of hell [we have August humidity for that!] just for being unsure and asking questions around the Christian faith.
Why should you come out on Wednesday? Let's be honest, just because you read the Bible and go to church, it does not mean you don't have further questions about how Christianity relates to your life today, not 2,000 years ago. If you haven't read the Bible [spoiler, He dies in the end!] or you're still questioning your faith, Alpha is a great place to explore how faith looks in modern times and how it can reflect upon your life.
This has personally been my third round going to the Alpha course and I can assure you that it is a very relaxed environment, filled with individuals of all ages on different lengths of their journey with faith.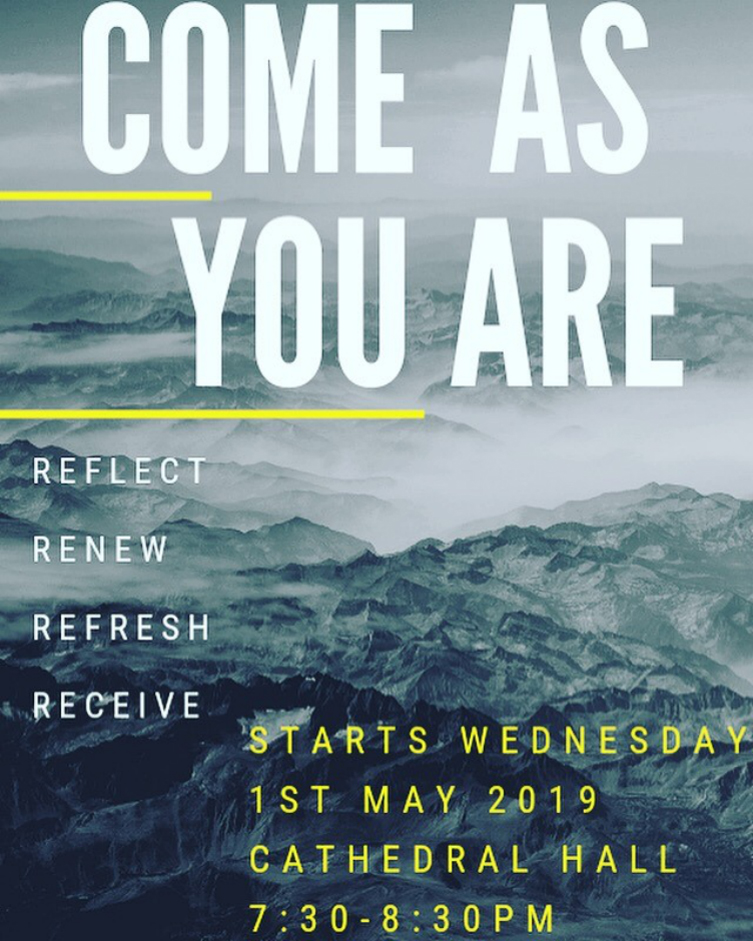 So, whether you are new to faith, still questioning the existence of God, or are a life-long believer, come on out to the Alpha course!
Each session looks at a different question around faith and is designed to create conversation.
To answer the question that most Bermudians have, yes, there will be food! Our meals are catered by Docksiders, and their food really hits the spot on a Wednesday evening. Free, delicious and plentiful, what more can you want?
After you have filled your plate, there will be a video that is under 30 minutes in length that explores the big issues around faith and unpacks the basics of Christianity, addressing questions such as who is Jesus? How can we have faith? Why and how do I pray? How does God guide us?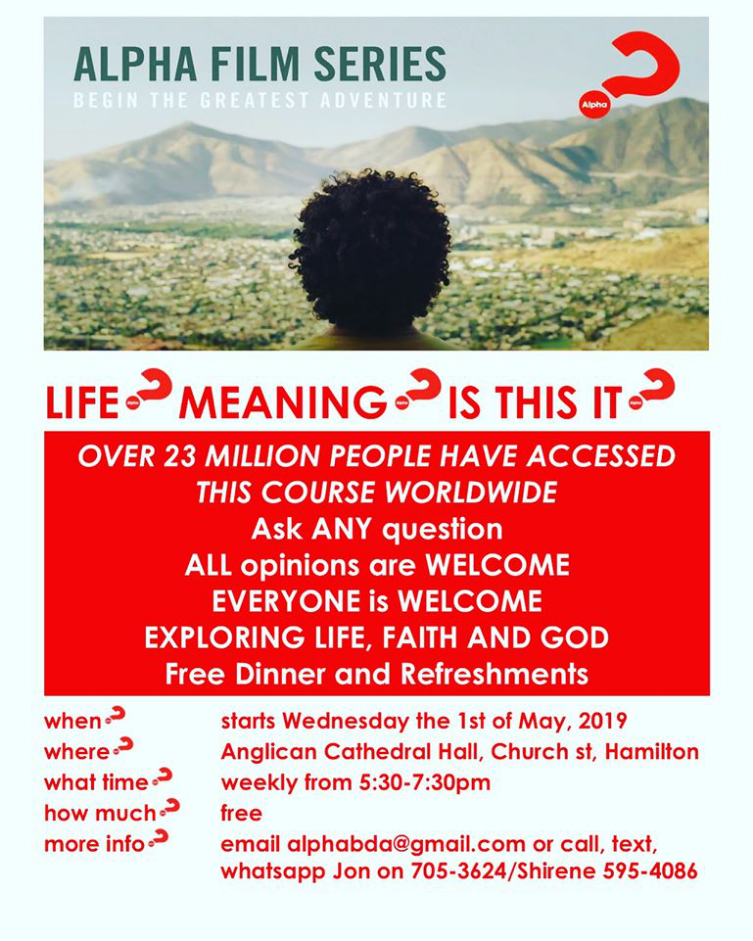 Following the impactful video, there will be a discussion at your table, giving you the chance to share thoughts and ideas on the topic. If you are shy, don't worry, there's no obligation to say anything. If your mouth is faster than your mind, don't worry, there's nothing you can't say. It's an opportunity to hear from others and contribute your own perspective in an honest, friendly, and open environment.
The beauty of the Alpha course is that you can drop in and out as each session is its own unique outing. So no cooking this Wednesday! Come along to the Alpha course and enjoy a hearty meal and an even heartier experience exploring faith!
Just us every Wednesday until June 26 from 5.30pm to 7.30pm at the Anglican Cathedral Hall on Church Street in Hamilton. Admission is free!
For more information, email alphabda@gmail.com or call, text, or WhatsApp Jon on 705-3624 or Shirene on 595-4086.

Read More About
Category: All