Setting up cooperative businesses in Bermuda doesn't have to be complex or complicated, according to Dr Jessica Gordon-Nembhard.
The scholar and political activist was who recently spoke at a well-attended presentation organised by Bermuda Economic Development Corporation [BEDC], shared her advice for how people interested in developing a cooperative business model in Bermuda could get started.
"Just do it," said Dr Gordon-Nembhard, a Professor of Community Justice and Social Economic Development at City University of New York.
"Call a couple of your friends or people you know who are interested and aware of the same needs in Bermuda. Get together in your kitchen or at your church, wherever.
"Just start talking about what problems Bermuda has which need an economic solution. Then start researching it and divide up tasks you need to do. Go to the BEDC to find out if they have a workshop you can attend. There are also tons of research materials online. If you just research 'how to start a co-op', you will come up with a million materials."
A website founded by the Association of Cooperative Educators, that Dr Gordon-Nembhard is a board member of, www.ed.coop brings together information, tools and resources from cooperatives around the world into one central place.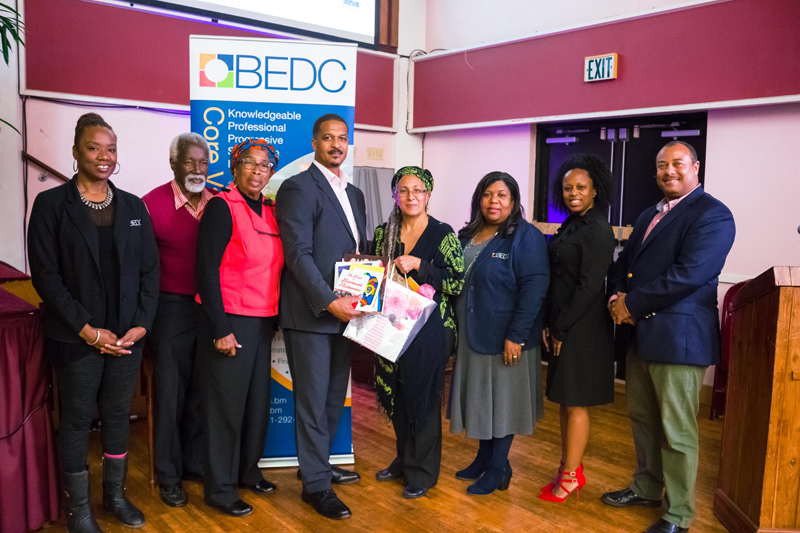 Defined as 'companies owned by the people who use their services', cooperatives exist to satisfy an economic or social need and to provide a quality good or service.
Dr Gordon-Nembhard said: "Co-ops are about people getting together and doing things. Even if you don't see yourself as a leader you can talk to your friend who is more charismatic than you and the two of you can join together to discuss ideas, study and figure out what you need to know.
"One of the first steps is to brainstorm what is a problem that needs fixing in the community that a cooperative could address. Sometimes it's that young people have nothing to do in the afternoons or that there isn't enough organic, fresh food for people in the community to buy."
The scholar and political activist said people often have to relearn crucial skills for how to be in a mutual society and make decisions together.
She encouraged local decision makers to involve as many young people as possible in the early stages of cooperative development, so that they become interested, invested and part of the long term vision of the initiative.
Dr Gordon-Nembhard, the author of Collective Courage, suggested the Island could benefit from teaching about cooperative practices in the education system, as early as primary or middle school.
"That's one way to get the momentum going and get young people thinking about cooperative economics," she said.
While Bermuda already has examples of economic cooperation, including bartering and sharing tasks like carpooling, the community should also consider the legacies and histories of the local friendly societies and lodges, Dr Gordon-Nembhard said.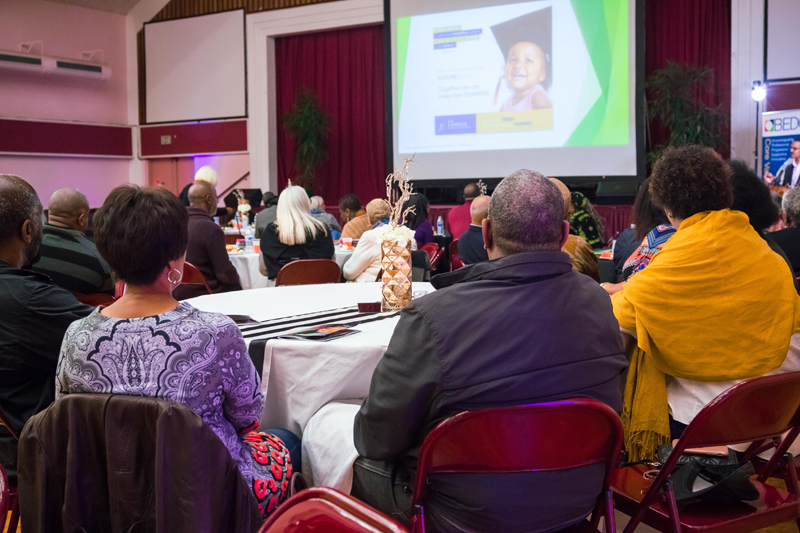 "To me its important to remind ourselves what it is we already do in cooperation, because this isn't alien or new, but a continuation of how we treat each other and act. Its what has been successful in the past," she explained.
"We also need to host targeted workshops and meetings with policy makers and investors so we can explain the model to them, share some of the success stories and the benefits this model could have in Bermuda."
According to Dr Gordon-Nembhard, there are many benefits of the cooperative model, she said that people tend to work harder and better when collaborating, instead of trying to compete with one another.
She said: "It's true the notion 'Two heads are better than one'. People put their best ideas forward and come up with solutions when working in community."
"The cooperative model of doing business can also be cost effective for entrepreneurs. By pooling resources it allows people to leverage what they have, even if it's meager."
Through targeted programmes, study groups and workshops, like those offered by the BEDC, Dr. Gordon-Nembhard insists people can increase their knowledge and start to feel more comfortable with the cooperative model.
"Just learning together goes a long way," she said. "You also need to make sure your Government has enabling laws in place for the establishment of cooperatives and there is a group like the BEDC, which can provide the training necessary to get people to the incorporation stage."
BEDC will be continuing their education on cooperative economics by hosting a series of workshops. For more details, visit www.bedc.bm.
Read More About