The Minister of Education Diallo Rabain congratulated all schools and students who participated in the 2019 Marine Advanced Technology in Education [MATE] Bermuda Regional Remotely Operated Vehicle [ROV] Challenge which was held on April 27th.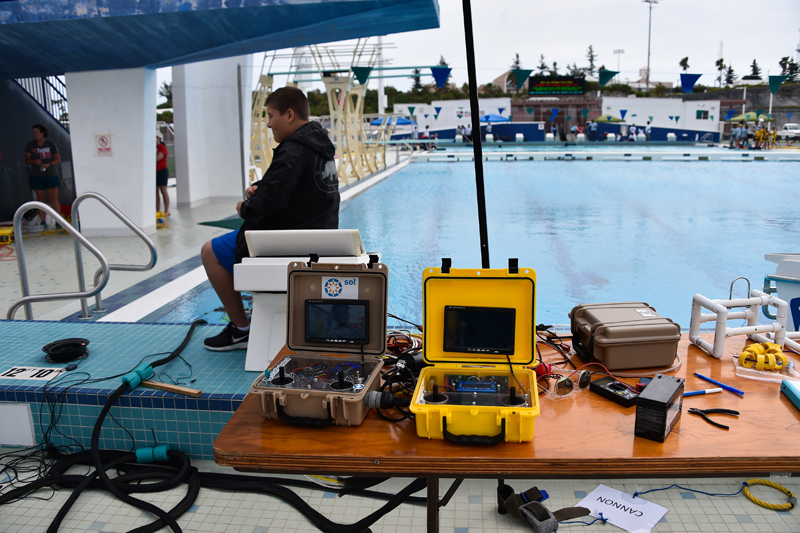 A spokesperson said, "Bermuda Public School System [BPSS] students, including students from the Bermuda College, participated in the event making up 19 of the 24 schools that participated. Of 14 prizes up for grabs, BPSS teams took home 11, taking first place honours at all mastery levels."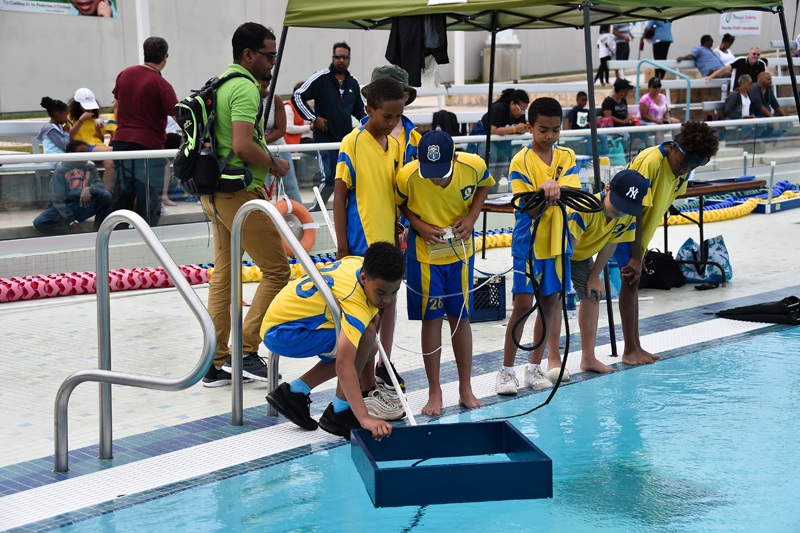 The Minister commented, "I am so proud and extremely pleased with the performances of our Public School students in this year's competition. Students require exposure to competitions like this, as it helps to develop and prepare them for tomorrow's jobs.
"I am invested in providing the resources and support necessary for our students to lead personally and professionally, compete locally, and contribute globally. Events such as the ROV Challenge helps them achieve that goal".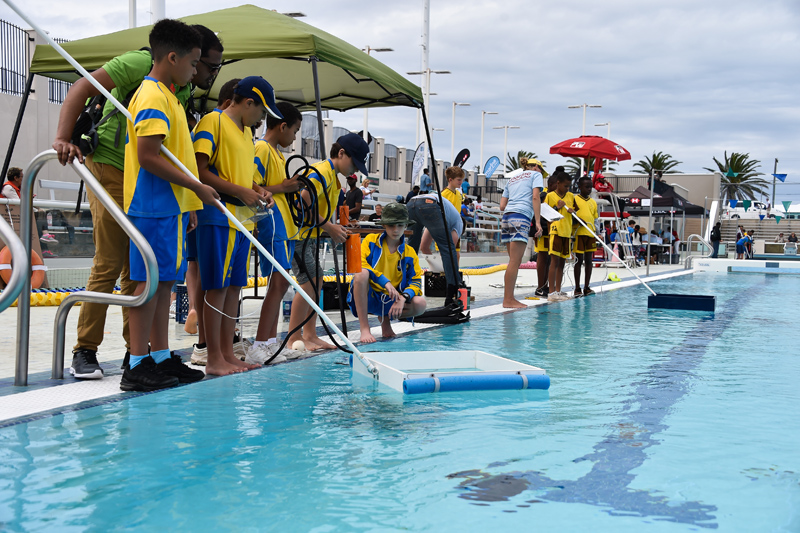 The Minister also expressed special acknowledgement to Clearwater Middle School who took first place honours at the Beginner and Ranger [Advanced] level and second place at the Scout [Intermediate] level. These wins mark Clearwater's fifth year in a row of winning in an overall category.
Somerset Primary School took first place at the primary beginner level, and Harrington Sound Primary School won Best Overall Product Interview while Dellwood Middle School took first place at the Scout level.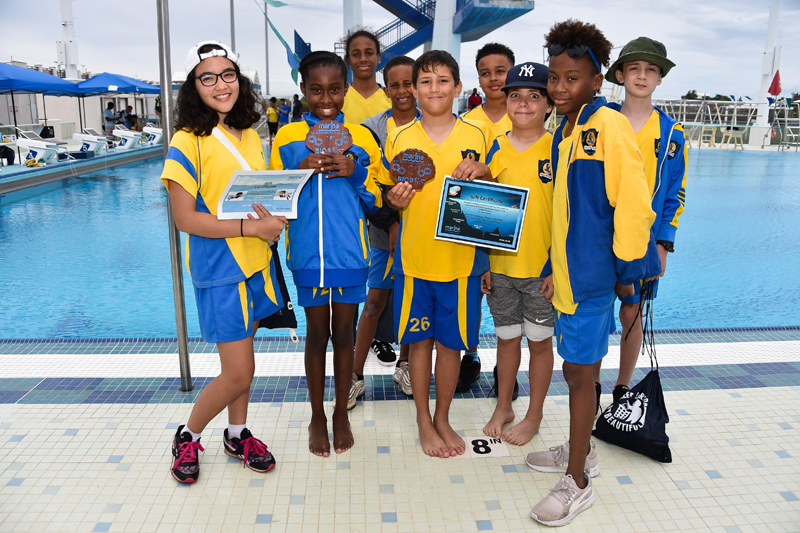 The robotics challenge is hosted by the Bermuda Institute of Ocean Sciences [BIOS] and is part of the Mid-Atlantic Robotics in Education [MARINE] Programme.
The dual aim of the programme is to teach students about the underwater environment and the importance of technology in that study. While the programme has a STEAM [Science, Technology, Engineering, Art, Math] focus, it also includes aspects of business and marketing, as students are asked to create a business model and advertise the sale of their ROV.
This year's theme was "Ocean Zones and ROV Operations in Rivers, Lakes, and Dams" and saw teams at the various levels of robotic creation proficiency complete specific tasks within an identified period.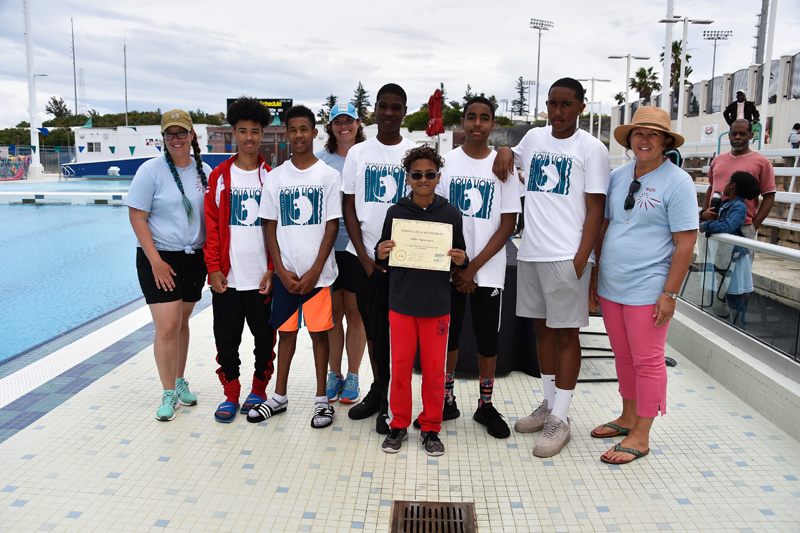 The full competition results below:
Beginner Prize Categories
First place total score [Primary]: Somerset Primary School "Bees."
First place total score [Middle/Secondary]: Clearwater Middle School "Ocean Connection."
Second place total score [middle/secondary]: Clearwater Middle School "Explorers."
Best overall marketing poster [all beginners]: Dellwood Middle School "DMS Sea Lions."
Best overall product interview [primary]: Harrington Sound Primary School "Sting Rays & Hurricanes"
Best overall product interview [middle/secondary]: Impact Mentoring Academy
Scout Prize Categories
First place total score scout: Dellwood Middle School "DMS Aqua Lions."
Second place total score scout: Clearwater Middle School "CW Scouts."
Best overall marketing poster scout: Dellwood Middle School "DMS Lionfish."
Best overall product interview scout: Warwick Academy "WA ROVs" and Saltus "Atlantis."
Ranger Prize Categories
First place total score ranger: Clearwater Middle School "CW ROV Inc."
Second place total score ranger: Warwick Academy "Dam Fine ROVs."
Best overall marketing poster ranger: Clearwater Middle School "CW ROV Inc."
Best overall product interview: Bermuda College "CERVO Inc." and Warwick Academy "Dam Fine ROVs."

Read More About
Category: All, News, technology