Supporters coming to the football match between Bermuda and the Sao Miguel Azorean select team are being reminded that part of the National Sports Centre grandstand is closed for renovations.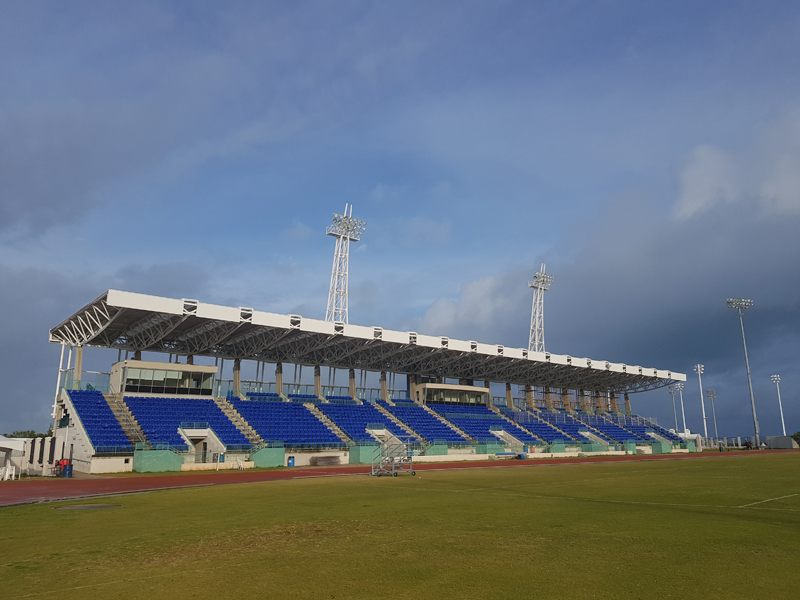 "It is a small part of the grandstand that is affected," said Craig Tyrrell, NSC's operations manager. "There are still plenty of seats and all the bleachers are open as usual.
"This is just a reminder to people so they are not surprised or confused when they come to the game on Saturday."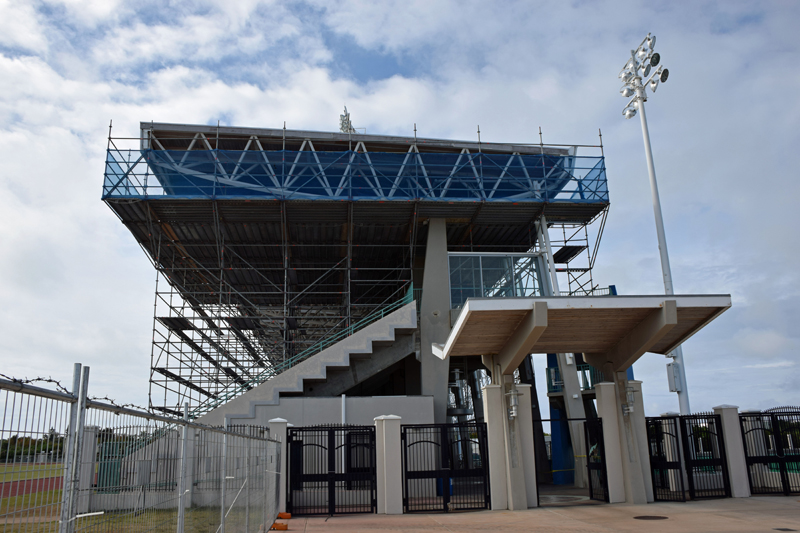 The work on the grandstand, which was built in 2002, involves power-washing, sandblasting, painting, and replacing all parts relating to the integrity of the steel roof truss members and is being carried out by Bermudian firm, Sunrise Construction.
Mr Tyrrell added: "The Bermuda football team is on a fantastic journey and I would urge everyone to come out and pack the ground to support them."

Read More About