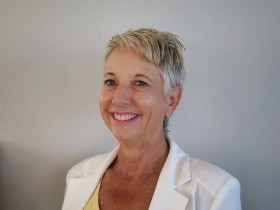 Emergence Limited has welcomed Cindy Ratzlaff as the company's Director of Strategic Delivery.
"As an organization we recognize the importance of continual improvement and excellence in service delivery and operational management. Cindy's extensive experience in these areas combined with her deep knowledge of the Bermuda market is a welcome addition to the Emergence Team and to our clients," said Emergence President Tim Kerr.
Ms Ratzlaff holds an MBA with a Specialization in IT Strategy and Management and brings over 25 years in the IT consulting industry specializing in service delivery management, business strategy and organizational change.
Ms Ratzlaff joins Emergence in this new role as the Director of Strategic Delivery where she will work closely with the Emergence Team and Clients to ensure the dynamic and scaled delivery of service excellence.
She said, "I am very excited to join such a talented, dynamic organization. I am looking forward to enhancing our strategic offerings and delivery mechanisms to ensure we consistently meet and exceed our clients' expectations."
Emergence is a Bermuda-based business solution firm specializing in financial, reporting and analytical business applications, and cloud solutions. For more information on Emergence Limited, visit www.emergencecorp.com or email busdev@emergencecorp.com.

Read More About