[Written by Mikaela Ian Pearman]
Picture this – an exclusive beach club, a barge with a DJ playing tunes from the water and dozens of bottles of chilled rosé.
That was AIX on the Beach Part Deaux at the Hamilton Princess Beach Club over the weekend. I was invited to attend with my husband and being the rosé lover that I am, I couldn't resist.
The party was organized by Gosling's, who is the island's exclusive importer of AIX. And before we get into it, AIX just happens to be my absolute favourite rosé having sampled it at Tempest three years ago.
OK, back to the party. When we arrived, we were each handed a stemless wine glass with the AIX logo on it. It was halfway filled with the cold pink stuff before we walked into the venue. DJ Pow provided the entertainment for the night atop a barge a few feet off from the sand of the beach. It was a really cool aesthetic.
Photo courtesy of the AIX website: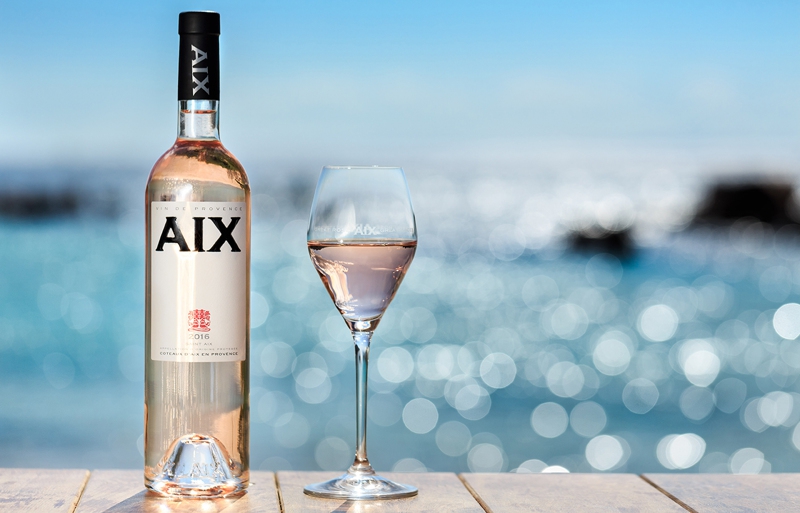 The idea was to relax, sip bottomless rosé, nosh on a few appetizers and enjoy the whole vibe. And that's exactly what we did. Servers roamed the beach filling glasses everywhere they went. There were also two bars if you wanted to get up to get your wine.
In addition to the wine, there were serves passing canapes but unfortunately, I didn't get to try any. There was also a food station serving poke bowls and tacos. I'm not sure what happened but the station was completely bombed by partygoers and eventually ran out of food. I think having had a second food station would've been ideal.
But no one was really there for the food. We were all there for the bottomless rosé! And as the rosé QUEEN, I was right in my element. AIX is a fragrant and well-balanced wine that's perfect for summer. It really matched the vibe of the party – chill.
DJ Pow played great music from soca to reggae to hip hop and top 40. Some of the girls at the party waded into the water and climb on top of the barge. The later it got, the more girls on the barge.
All in all, it was a really great evening. I'm starting to get pickier about the events I choose to attend, so I'm glad I decided to come to this one. Hamilton Princess Beach Club is an incredible venue and was perfect for this party to kick off summer. And if you haven't tried AIX yet, head over to Gosling's and grab it bottle. You will love it!
Read More About
Category: All, Entertainment, News