News that Nicole Jackson won an international award, Dr. Lucy Richardson was appointed to the FEI List of Official Veterinarians, Dr. Kuni Frith released her second book, Nkosi Hollis released a music video for the song 'Warrior,' and a Longtail hatching was seen live on a new webcam were all some of the positive news stories from the past week.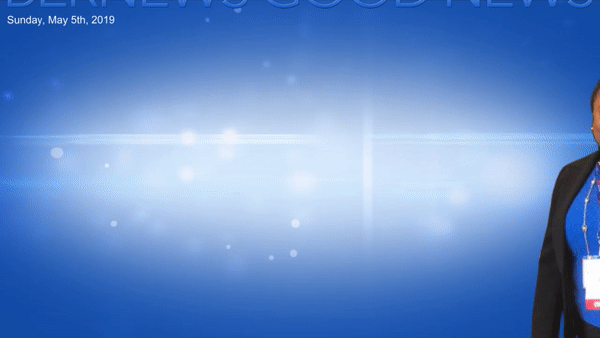 In additional good news, Shaquille Dill was named CIAA Track Athlete of the Week, Dante Leverock scored in a Sligo Rovers victory, Bermuda won medals at Chess CARIFTA, Amy Terceira achieved her CTC Qualification, and Sakari Famous won the Women's High Jump event at the Torrin Lawrence Memorial.
Other good news stories included the Somersfield Academy robotics team earning a Judges Award at the VEX World Championships, Yontz Sutton bring named NAC Rookie of the Year, and Dejon Benjamin winning at a charity police boxing event.
We also posted various community photo galleries, including coverage of Commercial Softball League action, the Top 10 Bernews 'Photos of the Day' for April, Bermuda Karting Club action, the Happy Valley Child Care Family Fun Day, student-designed robots making a splash, and World Triathlon Series action.
In an effort to highlight some of positive news happening in our community, we supplement our standard morning and evening email newsletters with a special Sunday "Good News" email newsletter edition, and also produce a highlight video and article which strictly focuses on the positive news about Bermuda and Bermudians from the past week. You can sign up to have the free newsletter delivered via email here, and/or access the links below.
In addition, for those who like positive news, please feel free to visit our sister site ForeverBermuda.com, which seeks to showcase uplifting Bermuda news and visitor related services, or BermudaCovers.com, which offers an array of free Facebook and social media cover images, graphic designs and videos to assist you in showing off your Bermudian pride on social media!
Links to some of the 'good news' from the past week are below:

Read More About