The Bermuda Bicycle Association Youth Race Series concluded on Sunday June 2, 2019 with the final race in a three race series held at the St David's Motorsports circuit. The race series was organized by the Bermuda Rouleurs Cycle Club [BRCC] in conjunction with the BBA.
The races were run within the BBA adult criterium races and on the same courses with kids aged 8-14 competing for both individual and schools competitions. The series was free and any pedal bike in suitable working condition allowed, the aim being to encourage Bermuda's youth to get into bike racing in a relaxed and safe environment.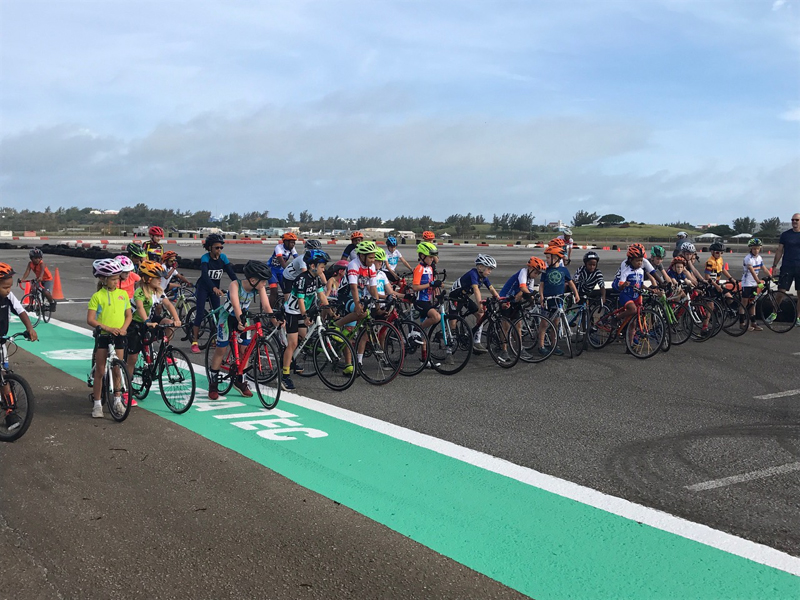 "This new race series proved to be very successful attracting 53 kids from 16 different schools taking part across the 3 events [March, May and June]. The races were all held on closed road courses in a criterium format with lap or time duration of the races dependent on age with the races normally lasting between 10-15 minutes," a spokesperson said.
"The BRCC could not have put this series together without the support of the Bermuda Bicycle Association, their sponsors: Bermuda Cancer and Health Centre, Butterfield & Vallis, RUBiS Energy Bermuda and Conyers, and the volunteers of each team who hosted the races, in particular the volunteers of the Bermuda Rouleurs Cycle Club."
The full BBA Youth Cycling Series Results follow below [PDF here]:

Read More About