Bermuda Fire and Rescue Service personnel conducting simulated water rescue training responded to a call for assistance on Monday [June 10] after boaters in the area couldn't get their vessel's engine started.
A BFRS spokesperson said, "The Bermuda Fire and Rescue Service is participating in a Multi-agency Rescue Craft Training workshop from June 9th – June 14th, 2019.
"The program spearheaded by the Bermuda Maritime Operations Centre aims to provide overview of search and rescue practices and procedures in and around the waters of Bermuda.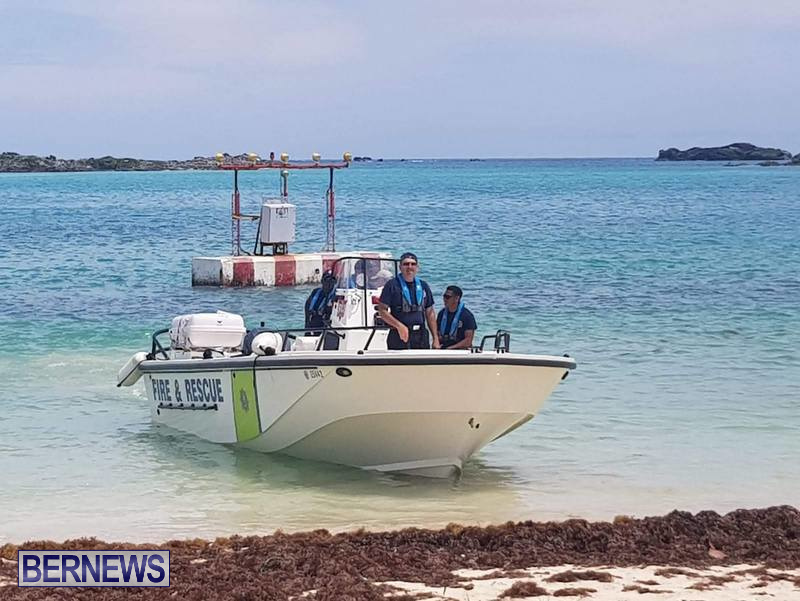 "With the key objectives of providing unilateral coordination for agencies providing support for water emergencies which includes, procedures, rescue techniques, search patterns, interface between the Bermuda Rescue Coordination Center, on scene emergency response craft and understanding the multi agencies roles and responsibilities in the rescue plan.
"Frontier Emergency Management Solutions based in Halifax Canada provided the specialists training for the combined services. The program will strengthen the operational responsibilities, build proficiency and interoperability of local agencies in the event of a waterborne emergency impacting the Islands of Bermuda.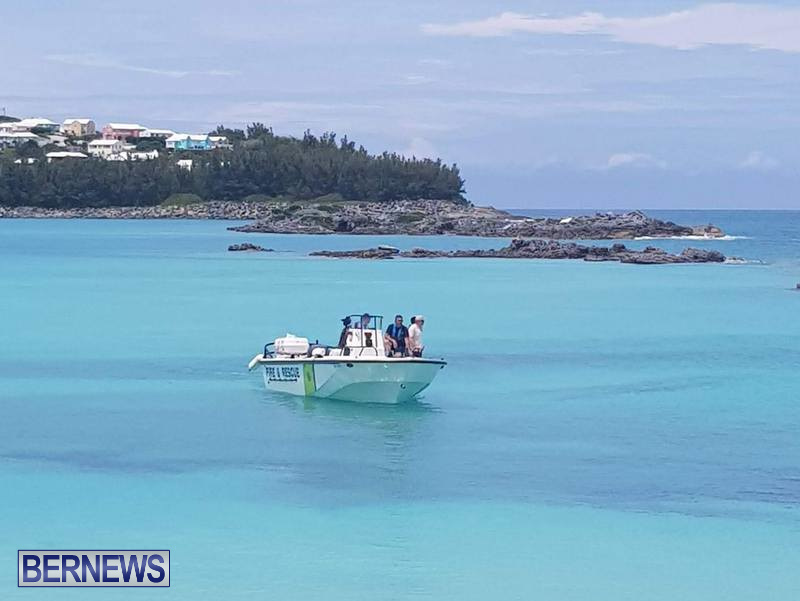 "On Monday, we were in Murrays Anchorage involved with practical search, rescue and body retrieval exercises as part of the S.A.R [search and rescue] training course we are taking part in.
"We received a call via radio from Bermuda Maritime Operations Center – RCC who were also involved with the training exercise advising that there was a vessel close to our location that needed assistance. We ceased our training drill and went to the call for assistance, along with a pilot vessel from Marine and Ports.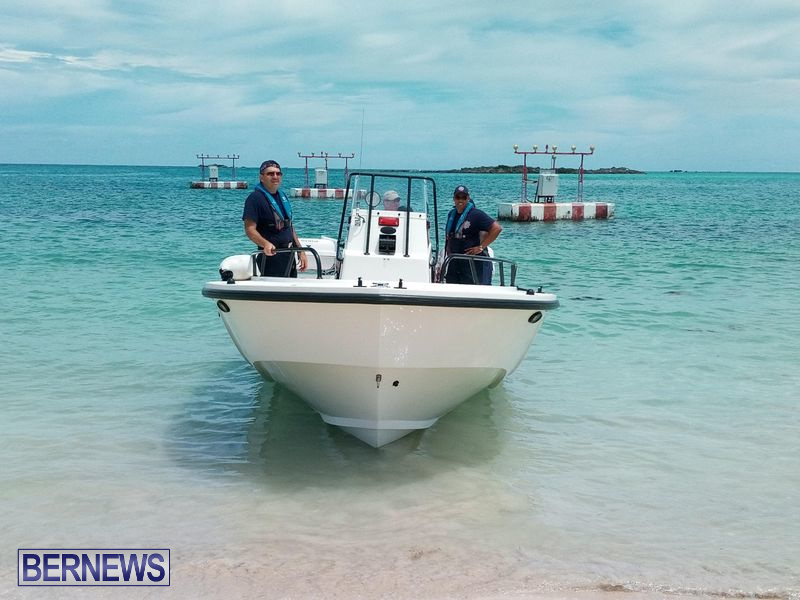 "We came along side of the vessel and there were two men on board and they told us that their battery had gone dead and they were not able to start their motor.
"We used one of the batteries on the Fire and Rescue boat to start his motor and the captain of the vessel indicated to us that he was good and we updated Bermuda Maritime Operations Center – RCC and went back to our training.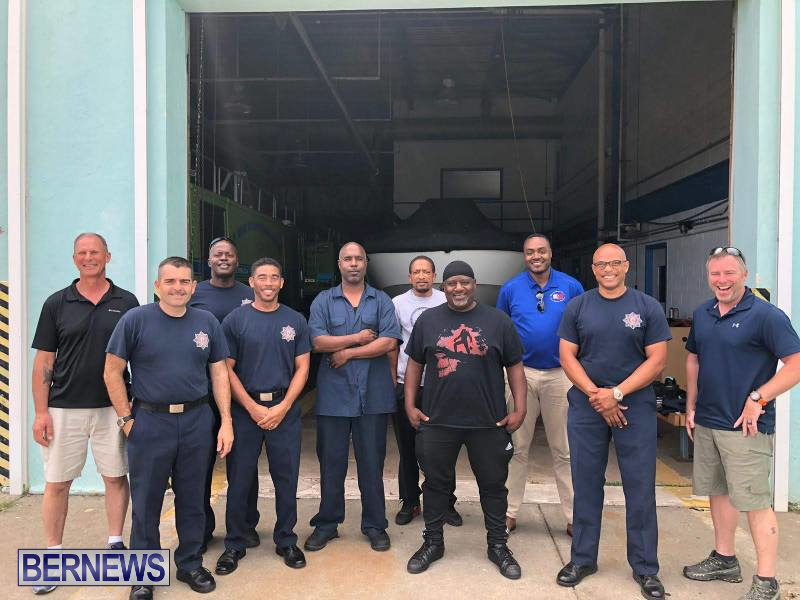 "About 1 hour later we received another call from Bermuda Maritime Operations Center – RCC saying that the same vessel we had just assisted was dead in the water and needed assistance again.
"We finished up the training evolution and went back to the vessel to assist.
"The captain informed us that his raw water cooling pump had broken and the motor overheated. We made up a tow rope and had it secured to the stricken vessel and towed them out of the main shipping channel back to their moorings in Mullet Bay, where they would have the problem fixed."
Read More About
Category: Accidents and fires, All, News, Videos