As part of HOTT 107.5 FM's 15th anniversary celebration, Inter-Island Communications is presenting an inspirational forum titled 'Identify Your Dreams in 2019′ on Sunday [June 30], followed by an event at the Coco Reef Resort on Saturday, July 6.
A spokesperson said, "The event will have attendees walking away with an action plan to better their lives. Special guest and keynote speaker will be Former Bermudian radio personality and co-founder of Hott 1075 and Magic 102.7 Elroy R. C. Smith. Elroy will talk about his days of almost giving up as a student at the former Robert Crawford and Warwick Secondary Schools.
"However, today he is one of the most celebrated radio station program directors in America. Elroy will share the keys to being successful, no matter what anyone's aspirations might be."
Mr. Smith said, "I'm thrilled to be able to return home in celebration of HOTT 1075's 15th anniversary. I remember vividly the day that HOTT signed on July 5, 2004. It was like a tidal wave engulfing the Island of Bermuda. I'm elated that 15 years later, HOTT is still a driving force in Bermuda."
Joining Elroy will be his son Colin, who will talk directly to the youth of Bermuda about the qualities of being a man of character. The 'Identify Your Dreams in 2019′ forum is on Sunday, June 30 from 7.00pm to 9.00pm in the Princess Room at Hamilton Princess and Beach Club. Tickets are $25.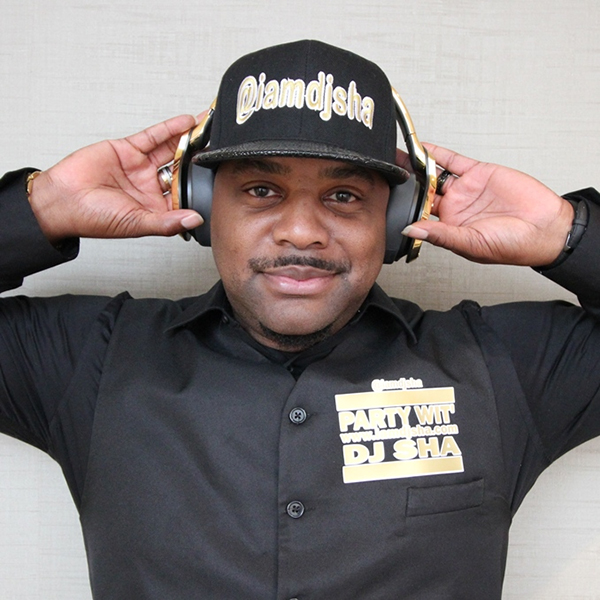 Part two of HOTT's 15th anniversary will be celebrated at the Coco Reef Resort on Saturday July 6th from 9:00pm until. Some of Bermuda's best DJ's will include DJ Flava, DJ Malcolm 'Lethal Weapon' Smith, HOTT's Ninja Cutty and DJ Younguls who will complement the featured international Guest, DJ Sha from South Carolina."
Inter-Island Communication's CEO, Glenn Blakeney stated that the company wanted to mark its anniversary with events that would be wholesome and fun for listeners and supporters of the company whom appreciate the many things done during the past several years that have entertained, informed and uplifted the community.
Mr. Blakeney said, "The company would have not stood the test of time if it's radio stations did not feature community-driven content. There's nothing at all wrong with being music driven, but nothing beats being genuinely responsive as a good corporate citizen and helping people that are vulnerable or in need. So, we have prided ourselves on giving back to the community we love, respect and serve with integrity.
"Our radio stations have always gone beyond the call of duty, whether driving fundraising initiatives to assist Bermudians with health challenges, or families that suffered devastating loss due to fire or whether through providing a variety of supplies to assist families with students returning to school.
"Then there's the annual 'Fill the Truck of Hope' in partnership with the Salvation Army and indeed our  annual free Christmas Concert in appreciation of our listeners. We are blessed to have such a large and diverse listenership and we sincerely thank our many sponsors and advertisers that have supported us through the years."
"The brand new HOTT 107.5 FM Radio website will launch on July 5, 2019 coinciding with the actual anniversary date. Tickets for both events are available at 27th Century Boutique, Music Box and at the station."

Read More About
Category: All, Entertainment, Music