The Minister of Labour, Community Affairs and Sports, Lovitta Foggo, wrapped up her attendance at the 108th International Labour Conference [ILC] in Geneva, Switzerland this weekend and termed the summit as "productive and informative".
Minister Foggo travelled to Geneva last week to represent the Bermuda Government at the 108th ILC, and Minister Foggo notes that she "looks forward to sharing much of what was covered at the Centenary International Labour Conference with the community and labour stakeholders in an effort to further strengthen Bermuda's labour practices".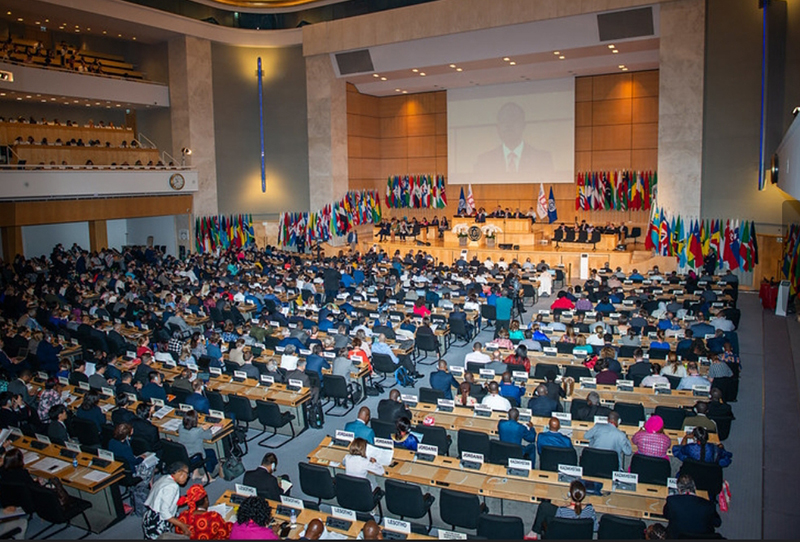 The Ministry noted, "Last Friday [June 21], Minister Foggo was present for the historic adoption of the Violence and Harassment Convention 2019, and Violence and Harassment Recommendation 2019.
"According the International Labour Organization [ILO], the new Convention and accompanying Recommendation to combat violence and harassment in the world of work were overwhelmingly approved by many ILC member States.
"The Convention outlines and reminds member States that they have a responsibility to promote a general environment of zero tolerance of harassment of all kinds. The new international labour standards aim to protect workers and employees, regardless of their contractual status.
"The resolution includes persons in training, interns and apprentices, workers whose employment has been terminated, volunteers, job seekers and job applicants.
"The Convention meanwhile also recognizes that individuals exercising the authority, duties or responsibilities of an employer can also be subjected to violence and harassment. The ILO indicated that this is the first new Convention agreed by the International Labour Conference since 2011, when the Domestic Workers Convention, 2011 [No. 189] was adopted.
Minister Foggo at Friday's final session of the Conference in Geneva Switzerland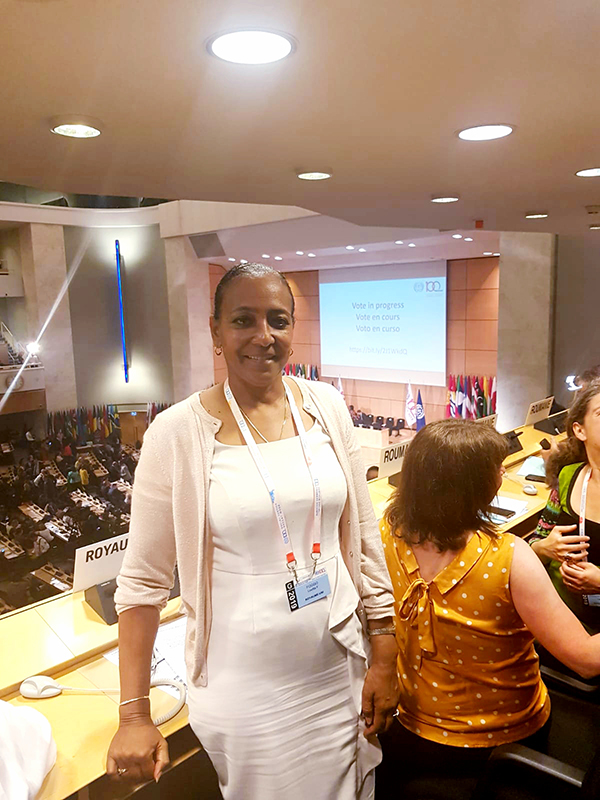 "As a follow on from last week's ILO Conference and the decisions made, Minister Lovitta Foggo confirmed that there may be policy and legislative changes here in Bermuda.
"Minister Foggo notes that the Labour Relations Section is currently amending and updating the Employment Act and Bermuda's Labour laws. She notes that the aim is to ensure that "our labour legislation now takes into account the intentions of the Convention and Recommendation".
"Minister Foggo was accompanied to the Geneva ILC meetings by Gabrielle Cann, Labour Relations Manager, Shannon James, Vice President of Bermuda Trade Union Congress and Keith Jensen, President of the Bermuda Employer's Council.
"This year's session brought together over 6,000 delegates from around the globe to find solutions to the challenges of the future of the world of work, and celebrate the Centenary of the International Labour Organization [ILO]. The annual conference took place from June 10 – 21, and was aligned with the recently released ILO Global Commission on the Future of Work Report titled "Work for a Brighter Future".
More info about last week's conference can be found at www.ilo.org.
Read More About