The Minister of National Security Wayne Caines has accompanied the Royal Bermuda Regiment to the Dominican Republic to participate in Phase 1 of the 2019 Trade Winds [TW] Training Exercise.
This phase of the TW19 will take place from 30 May until 8 June, 2019 and included 100 participants.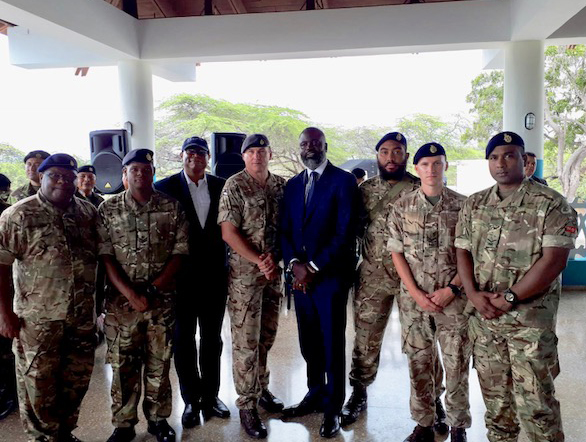 "Trade Winds is a Caribbean-focused training exercise designed to build training capacity, enhance relationship and support cooperation to better respond to natural disasters, land and maritime threats," a Ministry spokesperson said.
"Phase 1 of the training will focus on maritime interdiction, ground security, an inter-agency command post exercise, and field training exercise. Phase 2, which will be held in St. Vincent from 14 – 21 June, 2019, will concentrate on maritime law enforcement, an operations centre test exercise and field training exercise."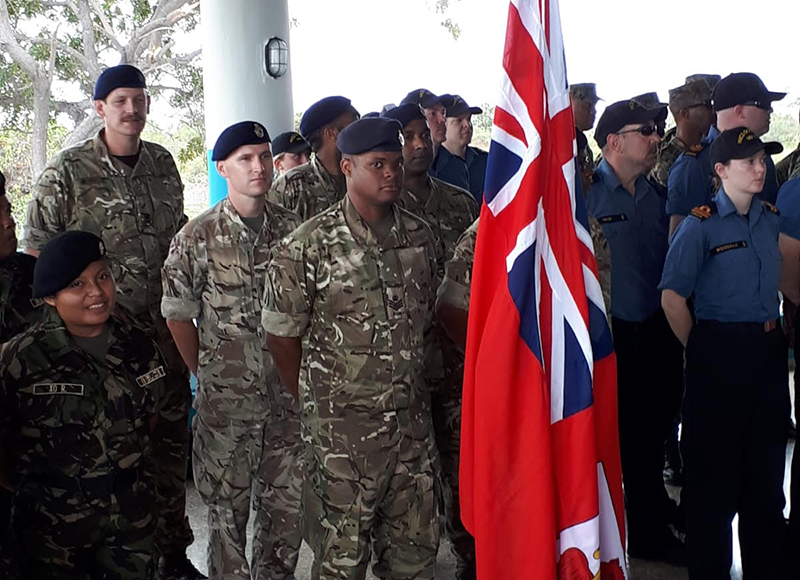 Minister Caines commented, "I am encouraged by Bermuda's participation in TW19 as Bermuda has been absent from the initiative for the last 13 years.
"It was a pleasure to take time to support our Bermudian participants and to meet with Colonel Cherrington of US Southern Command, Mr. Douglas Fitzgerald TW Lead Agency Organizer and the leaders of the other battalions on the ground to get an understanding what the goals and missions for the Caribbean region.
"Bermuda will benefit from TW19 training and will be better equipped to undertake global tasks at a high standard. I also had an opportunity to meet with members of the US and Canadian Coast Guards as we continue to develop a Bermudian coast guard unit."
"The Royal Bermuda Regiment's participation in TW19 will make Bermuda one of 22 contributing nations and regional partners to take part in this exercise."

Read More About